---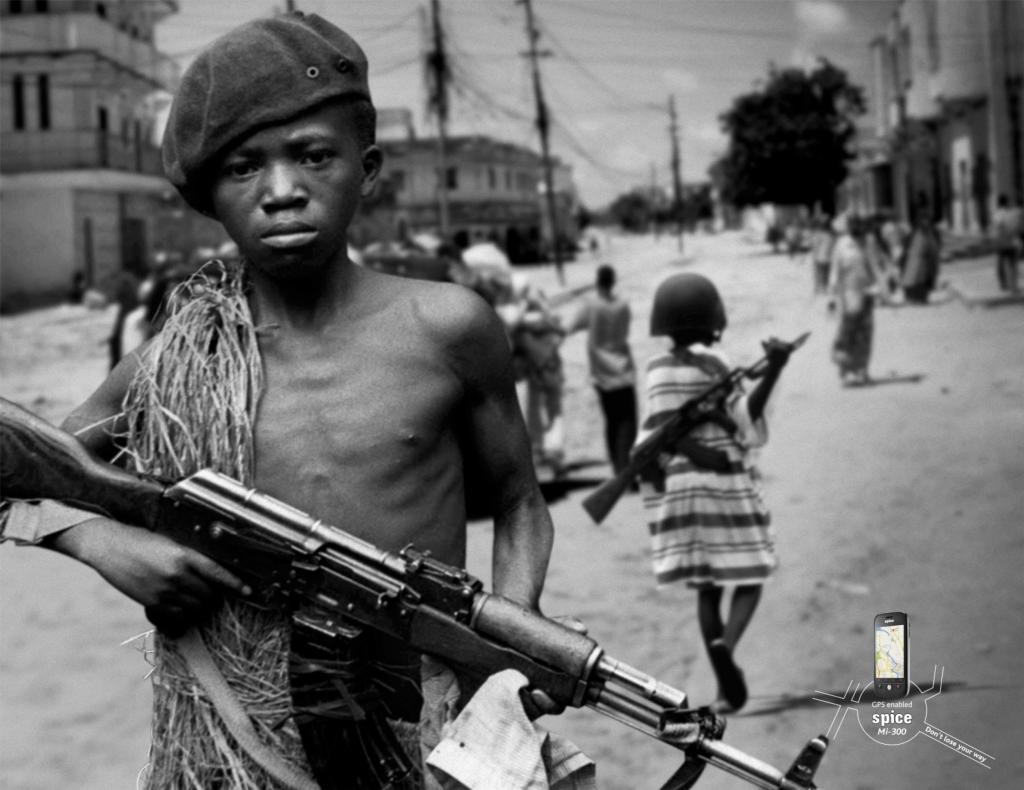 Ishaan Tharoor, The Washington Post
My colleague Kevin Sieff wrote an important dispatch from Juba, the capital of South Sudan, on the country's difficulties in demobilizing the many thousands of child soldiers drafted into the ranks of a number of feuding factions. The fledgling state is not alone, though. According to a State Department monitoring office, these are the countries identified as states where child soldiers are still used by fighting forces.

Burma 
A 15-year-old rebel soldier of the Myanmar National Democratic Alliance Army inserts bullets into the clip of his rifle near a military base in the Kokang region on March 11. (Reuters)
In recent years, Burma, also known as Myanmar, has undergone important political reforms and staged elections this week that appeared to show the victory of the country's main opposition, pro-democracy party. But its many years of repressive military rule have left a toxic legacy: the presence of child soldiers in the ranks of both the national army as well as a constellation of ethnic militias in various parts of the country. Hundreds have been freed in the past decade in the wake of international pressure.
Nigeria 
A screengrab from a video released by the Nigerian Islamist extremist group Boko Haram shows the leader of the Nigerian Islamist extremist group Boko Haram, Abubakar Shekau, on Oct. 2, 2014. (AFP/Getty Images)
The Islamist militant group Boko Haram has abducted children into its ranks, and forced some to bear arms.
Yemen 
Smoke rises above buildings following airstrikes allegedly carried out by the Saudi-led coalition targeting Houthi positions in Sanaa, Yemen, on July 14. (Yahya Arhab/EPA)
The Arab world's most impoverished nation has devolved into a patchwork of rival militias, whose battles have been further complicated by the intervention of Arab neighbors like Saudi Arabia. As my colleague Hugh Naylor reported earlier this year, amid political chaos and humanitarian calamity, "hundreds and possibly thousands of boys are fighting in Yemen's conflict."
Democratic Republic of Congo 
A Democratic Republic of Congo army soldier patrols in the Nakabumbi area of Kimbumba, near the border with Rwanda, on June 14, 2014. (Junior D. Kannah/AFP/Getty Images)
The succession of armed conflicts to torment the Democratic Republic of Congo include myriad cases of child soldiers being drafted into the ranks of both government forces and a constellation of rebel groups.
South Sudan 
Young boys, child soldiers, sit with their rifles at a disarmament ceremony in Pibor overseen by UNICEF and partners on Feb. 10. (Charles Lomodong/AFP/Getty Images)
As Sieff reports, some 16,000 children have been recruited by both government and rebel forces since hostilities flared in late 2013. "They are foot soldiers and cooks and cleaners, boys and girls as young as 9. Many were taken from their homes and schools and forced onto the battlefield," Sieff writes.
Syria 
Young boys known as the lion cubs hold rifles and Islamic State group flags as they exercise at a training camp in a photo released on April 25. (Militant Web site via AP)
Syria's miserable disintegration — the country is now in the fifth year of a grinding civil war — has displaced half the Syrian population and led to a hodgepodge of militant factions carving out fiefdoms within the unraveling state. The jihadist Islamic State has released propaganda videos and photos of its young recruits, including hideous images of children as parties to hideous slaughters. They are not alone, though: a recent Human Rights Watch report accused Syrian Kurdish factions, erstwhile allies of the United States, of also sending children to war.
Somalia
Security forces stand by the wreckage of a car after it was bombed in the Wardhigley District south of Mogadishu on Feb. 27. (Mohamed Abdiwahab/AFP/Getty Images)
War-torn Somalia has endured decades of conflict and currently is still in the midst of a long-running battle pitting government and African Union forces against al-Shabab, an Islamist group with ties to al-Qaeda. Both the extremist group and the government have been accused by the U.N. of recruiting child soldiers. Last year, the U.N.'s top envoy for children and armed conflict found that former child soldiers rescued from al-Shabab were being "punished" in camps intended for their rehabilitation.
Sudan 
A boy watches as a military convoy of government forces accompanying Yasir Ahmed Mohamed, special prosecutor for crimes in Darfur, and arrives in Tabit village in Sudan's North Darfur region on Nov. 20, 2014. (Mohamed Nureldin Abdallah/Reuters)
In Sudan's war-ravaged Darfur region, there are myriad reports and eyewitness accounts of child soldiers participating in alleged war crimes and massacres of civilians.
---
- Advertisement -

Trending Now