---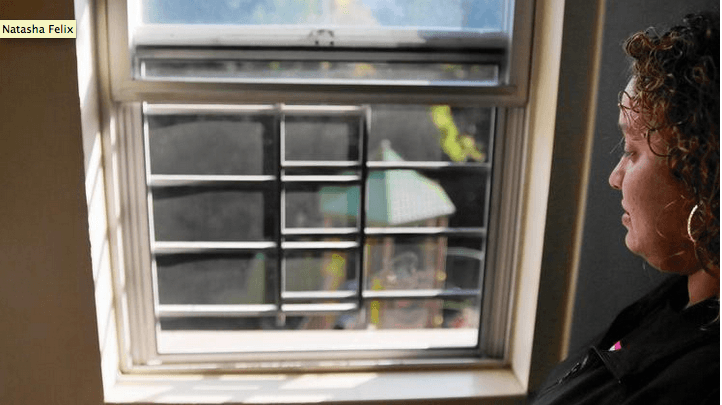 Bonnie Miller Rubin, Chicago Tribune
Two years ago, Natasha Felix's three children were outside playing at a playground next to her East Ukrainian Village apartment while she was at home.
She was checking on her sons — then ages 11, 9 and 5 — by looking out the window every 10 minutes, she said. But when a passer-by saw the Felix kids, along with a 9-year-old cousin, she assumed they were unsupervised and called the state's Department of Children and Family Services hotline.
What one mother views as a benign activity, the state's child protective agency sees much differently.
The children — who were left under the supervision of the eldest boy — were unharmed. But the agency cited Felix for child neglect under a category called "inadequate supervision." State statute defines neglect, in part, as a child "under the age of 14 whose parent … leaves the minor without supervision for an unreasonable amount of time, without regard for the mental or physical health or safety of the minor."
While the children were not removed from her home, Felix said the finding is "a slap in the face" — keeping her from volunteering at her children's school and limiting her prospects as a home health aide while the allegation remains in the state's central registry. Her case is wending its way through the courts and is currently before the Illinois Appellate Court. On Tuesday, the deadline for DCFS to file its brief with the court, the agency asked for an extension.
"It has been extremely stressful," said Felix, 27. "It makes you paranoid about every decision you make."
The clash is part of a broader national debate on parental choices. Ever since New York mother Lenore Skenazy let her then-9-year-old son take the subway alone in 2008 — enduring a media backlash that led her to launch the Free-Range Kids movement — experts have been grappling with where healthy independence ends and dangerous situations begin, as well as under what circumstances the child welfare system should intervene.
Felix's attorneys are arguing that the inadequate supervision category is "extremely vague" and violates the state's Abused and Neglected Child Reporting Act, which says the environment must create a likelihood of harm. Felix's attorneys say DCFS did not show that Felix demonstrated blatant disregard for her parental responsibility and that DCFS has exceeded its statutory authority.
"Without clear standards, half the parents in Chicago would be investigated and indicated for child neglect," said Diane Redleaf, a lawyer and director of the Family Defense Center, a nonprofit legal advocacy group representing Felix, who wants the allegation expunged from her record.
DCFS is not trying to second-guess parents, who are legally responsible for their children's welfare and safety, said Andrew Flach, a spokesman. He acknowledged that there is no magic age when youngsters develop the maturity and judgment to be left alone or care for younger siblings.
DCFS would not comment on pending litigation.
"Everything is evaluated on a case-by-case basis," Flach said. "Are you gone 20 minutes or two hours? Does the child know what to do in an emergency — like a fire? Do they know how to reach a parent? Are there disabilities of any kind?"
When it comes to parents weighing healthy development against potential danger, there's no single, right answer, said Dr. Andy Bernstein, a local pediatrician.
"A lot depends on your child and the neighborhood standard and expectations. How has the child been taught to respond to certain scenarios? What is the neighborhood like — is it safe? We don't want to put kids in harm's way, but it's so easy to walk into the middle of a situation and not know what's going on," said Bernstein, who has offices in Evanston and Buffalo Grove. "There is no one size fits all."
Parents navigate those kinds of judgments every day, but it is primarily poor, single, minority women who come under the harshest scrutiny, according to a recent report by the Family Defense Center, which reviewed more than 20 Illinois cases. Two-thirds of the "inadequate supervision" cases involved mothers living below the federal poverty line, including one who was cited for leaving a sleeping baby while she took out the trash.
Child welfare officials need to respect parents' decision-making, concludes the report, noting that the American Red Cross offers a baby-sitting program starting at age 11.
"The state is spending enormous time and resources in cases such as this, instead of spending it on kids who really are at risk," Redleaf said.
Not every call to DCFS triggers a probe. For the fiscal year ending July 1, the hotline received 222,719 calls, resulting in 67,728 investigations, Flach said. The state has no interest in over-ruling parents, he said, "but at same time, we need to be vigilant about abuse and neglect, and we rely on the public to be our eyes and ears."
Skenazy, a New York journalist, came under intense criticism from strangers when she let her son venture alone on the subway, earning her the label of "World's Worst Mom." The controversy sparked an entire movement called "free-range parenting," which advocates for the same freedom many adults enjoyed as kids. In her book and website, the Wilmette native pushes back against "bubble-wrapped" youth and overprotective parents, a situation that many childhood development experts say has contributed to more dependency, depression and anxiety.
Felix wasn't promoting any particular child-rearing philosophy on July 29, 2013, when she let her kids go out to play at the park next door to her apartment building, where she has lived for seven years and which has an unobstructed view of the park from her bathroom window. She was simply a mother who felt confident that her oldest son was able to watch his two younger brothers and a cousin, a task he had performed dozens of times before, even though he has attention deficit hyperactivity disorder, she said.
Another observer might see her decision as good parenting, considering that her boys were playing outside rather than inside watching TV, she said. "I have three boys. They wrestle. They fight. They run around. Now, I'm just so nervous that they might even get a bruise."
The onlooker who came upon the scene didn't ask the kids if an adult was present or talk to them at all, according to court documents. Felix became aware that she was being accused of wrongdoing only when she received a call the following day from child welfare officials, she said.
A few weeks after the hotline call, a DCFS investigator came to Felix's modest apartment — which includes three bedrooms, a Shih Tzu and an iguana — and interviewed each of the boys. The investigator reported that the oldest son was a "mature young boy" who "certainly could be allowed to go outside by himself to the park next door," according to the document Felix's attorneys submitted to the court.
But DCFS cited Felix for inadequate supervision, and Felix appealed. An administrative law judge weighs the respective arguments and makes a recommendation, which then goes to the DCFS director who can choose to accept or reject the recommendation. In Felix's case, the director accepted the recommendation.
Felix appealed, and the Circuit Court affirmed the DCFS administrative decision last December. Felix's lawyers filed an appeal, based on the interpretation of the state's Abused and Neglected Child Reporting Act, which moved the case to the Appellate Court.
The allegation came just as Felix was trying to move her life forward, after being derailed by teen pregnancy, starting at age 13. With her youngest son finally in school, she is pursuing her GED and hoped to enroll in a certification program in health care. However, the finding would keep her in the state central registry for five years, making it difficult to work in the field.
Flach, of DCFS, said an "inadequate supervision" finding does not automatically prohibit employment but leaves the decision to the individual employer.
Still, even a cursory background check would turn up the allegation — a red flag, Felix said.
"They took a lot away from me. I can't even volunteer at my kids' school," she said. "If I was neglectful, don't you think there would have been a problem by now? That neighbors would have seen something? Honestly, I believe the only reason that this happened is because I'm low-income. In my heart, I just don't feel like I did anything wrong."
---
- Advertisement -

Trending Now