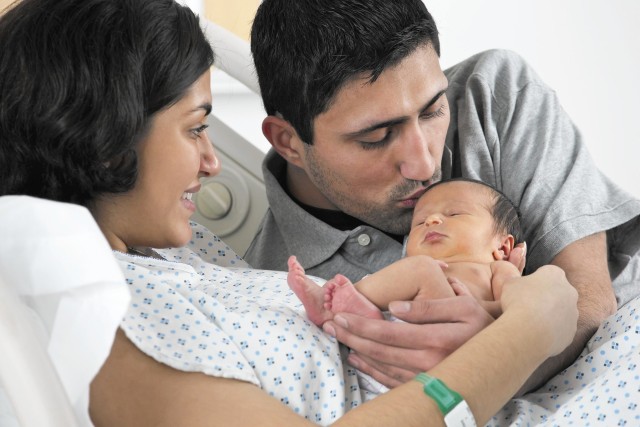 Offering paid maternity and paternity leave is one part of advancing women at work. The larger challenge is to make it culturally acceptable–to not penalize employees– for taking it.
Amazon just announced a monumental shift in its parental leave benefits. Cited below, is what I gleaned from an internal company memo:
Birth mothers get up to 4 weeks of paid leave before giving birth, plus an additional 10 weeks of paid maternity leave.
All new parents who have been at the company for at least one year can also take a new 6-week paid parental leave.
The Leave Share Program allows an employee to share all or a portion of their six-week parental leave with a partner who doesn't have paid leave through their employer.
The Ramp Back Program allows birth mothers and primary caregivers to work flexibly for up to 8 weeks, with part-time work options of 50% or 75%.
Employees can choose when to take their parental leave time – 6 weeks continually or split into two within 12 months of birth or adoption.
Amazon has much catching up to do with other tech behemoths; both in terms of employee engagement and employer reputation. While Googlers receive massage credits and have been paid 18 weeks of maternity leave since 2012, Amazon has received widespread criticism for its frugal and demanding work culture. Employees in the company's Seattle headquarters don't even receive free parking.
The move was likely motivated by the growing body of research suggesting how much companies stand to gain by offering paid parental leave. A Vodafone/KPMG study found that offering employees 16 weeks of fully-paid maternity leave would save large global companies–like Amazon–$19 billion annually.
"It's really powerful for Amazon that they took this step," says Anna Steffeney, CEO and founder of parental leave management startup LeaveLogic. Steffeney is particularly encouraged by how the policies are "egalitarian" as they apply to corporate and hourly employees alike. The policies were put into place after soliciting feedback from employees, she says.
The leave sharing program, specifically, is unique compared with what's available in corporate America today. More than 80% of companies in the U.S. do not offer paid maternity, let alone any paternity, leave.
Georgene Huang, the founder of Fairy God Boss, a crowd-sourced platform that describes itself as "company reviews for women, by women," is cautiously optimistic about the shift. While Huang calls the policy update, particularly leave sharing, "innovative," the experiences of female Amazon employees according to anonymous reviews on her site, cast a dark shadow on the company's overall culture for women.
Currently 41% of reviewers say women are treated fairly at the company, and only 35% would recommend working there to other women. By contrast, 69% of Google GOOGL +1.45% reviewers said they would recommend the company to other women. "Maternity leave and benefits, in general, are factors that many women describe as important to their overall happiness as an employee, but it's far from the only thing that matters to them," says Huang.
"Lady Ramayana" rated Amazon 1 out of 5 "wings" on the site in July 2015. "It is a 'boys club' type of company," she wrote. "One woman has recently made it in the top management and this info made it in the news, though the news failed to mention she was the only woman, and the first to make it there…You don't get above my level if you don't work 12 hours days constantly."
Fairy God Boss has not received new reviews for the company since the parental leave announcement this week.
Amazon still has a long way to go, if it is truly looking to retain and advance women by offering extended paid leave. Women often suffer a "double whammy" as mothers—they're perceived as being less effective and are penalized at work for being parents.
Below, I suggest four ways companies can provide leave effectively to ensure women with children are not "mommy tracked."
1. Visible Use Of Leave: Company leaders must actively and visibly avail of the paid parental leave policy. One part to advancing employees with children is in offering adequate leave in the first place. The other part is to make it culturally acceptable to take advantage of it. It's only when senior level employees use Amazon's generous leave that employees across the organization will get the message that it is okay to do so. It's also important that leave sharing is not automatically deferred to female spouses. That will perpetuate the overwhelming burden of childcare that is shouldered by women today.
2. Tracking Pay: By many estimates, married mothers in America make 76 cents to a dollar earned by their male counterparts.  In King County, where Amazon's headquarters are based, women working full time who have school-age children earn 58 cents to the dollar earned by fathers of school-age children. It's not that women receive an automatic pay cut after giving birth, but over time, most companies severely penalize workers who are not available 24/7. It's why despite a growing number of companies that offer flexible leave policies, very few workers actually take advantage of them.
All companies, like Amazon, that offer paid leave must track salary data by gender and keep a close eye on pay discrepancies when women become mothers.
3. Keeping Women On The Fast Track When They Return: Amazon's new policy offers a "ramp back" program, but again, it's crucial to track whether women who return from maternity leave truly continue to advance in the same way as they did pre-baby.
Julia Cheiffetz, a former Amazon employee, wrote a scathing account of how her manager put her on a  "performance improvement plan" after she returned from five months of maternity and sick leave. She soon resigned, she wrote. Managers must ensure women are still considered for top projects long after they return from maternity leave.
4. Making It Culturally Acceptable For Men To Be Visible Fathers: The U.S. is the only developed country that doesn't guarantee paid maternity leave and thereby loses many talented women during childbearing years. But being too generous with paid leave in some European countries has fortified the glass ceiling for women. Managers become reluctant to hire women in their child-bearing years, anticipating long absences or less commitment to work.
To counter this, Iceland's government mandated a use-or-lose paternity leave policy. Fathers who didn't use their government-mandated three months of paid paternity leave then couldn't defer it. As a result, 90% of fathers took paid leave in Iceland.  In America, corporations rather than the government are leading the charge on paid paternity leave.
I delve deeper into each strategy in my latest Forbes book "The Diversity Advantage: Fixing Gender Inequality In The Workplace."
"Real improvement comes through a change to culture," says Huang. That takes times and requires managers to lead by example. "What we hear from women over and over again is that the pressure to work long hours and be constantly available wears them down long after they have returned from maternity leave, " she adds.
Amazon did the right thing for itself and its 100,000-plus employees by offering paid parental leave. But the real reviews on how its new policies fare are only just beginning.