---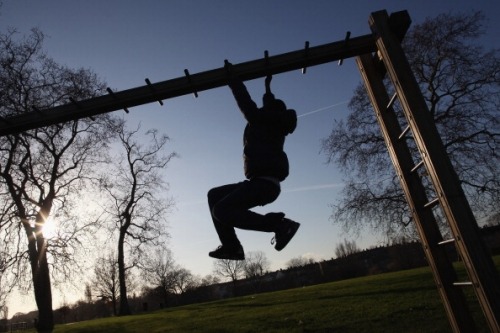 Exercise should not be a burden as getting fit need not take a substantial amount of one's time. A new report suggests that short burst of exercise is healthy for kids.
The study author notes that U.S. children spend six hours in sedentary position. Several studies linked sedentary behaviors to obesity and insulin resistance. However, they hypothesized that interrupting sitting would lower insulin and glucose levels, National Institutes of Health reports.
"Sustained sedentary behavior after a meal diminishes the muscles' ability to help clear sugar from the bloodstream," said first author, Britni Belcher, Ph.D., a Cancer Prevention Fellow in NCI's Health Behavior Research Branch and currently an assistant professor at the University of Southern California. "Our findings suggest even short activity breaks can help overcome these negative effects, at least in the short term."
According to U.S. News, the study involves 28 healthy, normal-weight children and they found out that three minutes of moderate-intensity walking every half hour over three hours of sitting results to lower levels of blood sugar and insulin compared to another day, when children sat for three hours straight.
The findings suggest that short burst of activity could help children against type 2 diabetes, heart disease and even cancer.
"We know that 30 minutes or more of moderate physical activity benefits children's health," Dr. Jack Yanovski, study senior author and chief of the section on growth and obesity at the U.S. National Institute of Child Health and Human Development, said in a government news release.
"It can be difficult to fit longer stretches of physical activity into the day. Our study indicates that even small activity breaks could have a substantial impact on children's long-term health," Yanovski added.
According to the Centers for Disease Control and Prevention, children and adults need an hour or more of physical activity each day. That may sound a lot, but there are easy and enjoyable ways to help kids reach the recommendation. The report suggests three types of physical activity: aerobic, muscle strengthening and bone strengthening.
To determine the intensity of the activity a child does, here's an example. When a child walks to school with friends, that's a moderate-intensity aerobic activity. However, when the child plays tag and chases others at break time or after class, that's a vigorous-intensity activity.
Parents should learn about the age-appropriate activities, because there are exercises that fits for adults but are not suitable for kids. For instance, children do not need formal muscle strengthening programs like weight lifting. However, they can strengthen their muscles by playing on a jungle gym, climbing trees or practicing gymnastics.
The study is published online in the Journal of Clinical Endocrinology and Metabolism.
Read more: http://www.parentherald.com/articles/9465/20150828/little-bit-counts-short-stints-exercise-already-benefit-kids.htm#ixzz3mPsdzYHP
---
- Advertisement -

Trending Now