---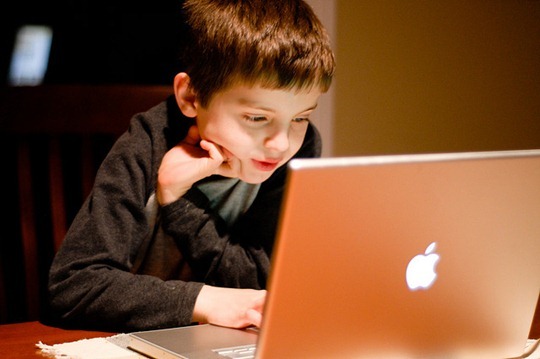 School holidays mean that most children have lots more free time – and for many that will mean extra hours spent on social media or just surfing the internet. That's great for education and entertainment – but using social media and other websites can pose particular risks, both now and in the future. So, with expert help from Manx Telecom, here are some tips to help children stay safe online.
Stranger danger
Remember that 'stranger danger' is the same on the internet as it is anywhere else – so whenever you are online only talk about things that you would with someone face to face. Not everyone online is who they appear to be. The golden rule is if you don't recognise who they are – or are unsure if they are genuinely who they claim to be – then don't talk to them. Always tell your mum or dad if anyone you don't know tries to talk to you – and always log off after every online session so nobody else can pretend to be you.
Protect your privacy
Children under the age of 13 are not supposed to use Facebook. However, children who are allowed to use Facebook may find that they have been 'tagged' in other people's photos, videos or updates. You can search for your own name in Facebook, and report/untag yourself if you or your parents/guardian would rather the tag wasn't shown. You can also control the areas of your profile that others see by using Facebook's Privacy Settings, go tohttps://www.facebook.com/fbprivacy/videos to watch some useful video tutorials.
On Twitter, to stop someone following you, you just click on their profile in your 'followers' list and select the 'block or report' option, and then click 'block'. Blocked users cannot follow your account; view your Tweets; see who you are following, or view your followers' photos, videos, or favourites. But, Tweets from others that mention blocked users may appear in your timeline (for example, if you follow that user) or your notification timeline (if a Tweet mentions you).
When it's NOT good to share
In general, sharing is a good thing – but not always in the context of social media.
• Don't air confidential or personal information in public.
• Be careful about criticising others. If you feel the need to criticise, try to make it reasoned and constructive.
• Ask permission before you post pictures of others – including friends and family.
• The best policy is to avoid posting embarrassing or confidential details or images in the first place, rather than trying to remove them afterwards. Remember, many employers now routinely look at the online profiles of job applicants so we all need to consider our 'digital footprint' – so something you post now which seems just a bit of fun could become a problem years from now when you're applying for jobs.
What to do if you are a victim of a cyber crime:
• If you are at risk of immediate harm and need urgent help, dial 999 and ask for the police.
• If you are not at immediate risk, then in the first instance speak to your parent/s, or contact the Police via the main non-emergency number 631212.
• Keep as many details as you can as it may be useful for evidence. For example, keep text messages, and screen prints of online posts so that you have proof if online content is subsequently deleted.
• http://ceop.police.uk/ is the website for the Child Exploitation and Online Protection (CEOP) Centre which provides internet safety help and advice for both adults and children. CEOP also run a helpline for reporting anything inappropriate.
For more information, Manx Telecom has produced three useful guides about online and mobile safety which can all be downloaded at www.manxtelecom.com/onlinesafety – you will find a guide aimed at under-14s and one with advice for older teenagers.
---
- Advertisement -

Trending Now