---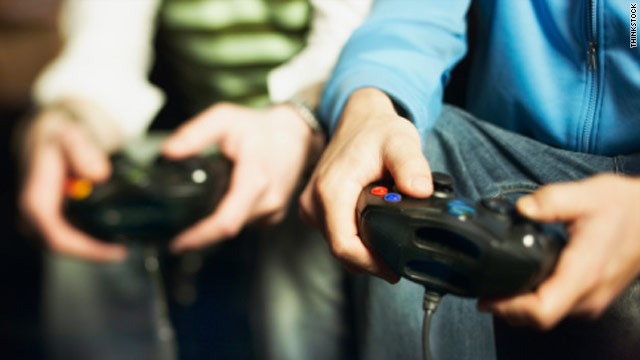 Denise Smith Amos, The Florida Times-Union
Jenny Love gets asked almost daily why she spends so much time playing video games.
The 30-year-old work station technician said Saturday that she finally had an answer to satisfy most critics: She was playing games to help heal sick and injured children.
Love was one of more than 670 First Coast gamers who participated in a 24-hour marathon called Extra Life Game Day. About 60 of those gamers set up their equipment and games at Latitude 360, a restaurant and entertainment venue across from The Avenues mall.
Another 600 were playing online from their homes. They had joined more than 43,000 more gamers around the country who vowed to play all day and night, until 8 a.m. Sunday, to raise money for the Children's Miracle Network.
"I'm going to play video games forever," Love said as she helped a video game sock monkey save the world. "So while I'm doing it, I'm using my skills for a charitable reason."
The network helps 170 North American hospitals serve children, by paying for medical equipment, health care and research into children's illnesses.
The Jacksonville group, called the Extra Life Guild in Jacksonville, had raised more than $22,000 by 11 a.m. Saturday with a $25 admission charge and hourly pledges from supporters. They expected to raise more.
All the locally raised money will be donated to Wolfson Children's Hospital and UF Health Jacksonville, said Emily Williamson, director of Children's Miracle Network Hospitals in Jacksonville.
The Miracle Network three years ago helped buy a $20,000 cooling cap for newborns at UF Health's neonatal intensive care unit, to help infants heal from brain or head injuries. Earlier this year, the network funded a $100,000 ultrasound for UF Health and later a $200,000 3D heart scanner for Wolfson Children's that works without radiation.
"Our goal is to raise as much money as we can to get kids an extra chance at life, " said Marcia Morgan, president of the Extra Life Guild in Jacksonville, which ran the local fundraiser. An avid gamer, the 38-year-old mother of two also professionally reviews video games and writes for a website.
Last year the fundraiser was held in an empty warehouse, she said. This year, Latitude 360 cleared out its sports theater area, and several dozen gamers came early to set up their gaming systems, computers, webcams, and Internet streaming gear so they could play with others online or in person and let people watch on the Internet.
There also were low-tech games. As one group played a Star Trek card game, another tested out a new, Jacksonville-developed role-playing game called Ultimum, which has a sci-fi storyline.
A couple dressed in Storm Trooper outfits helped organizers hand out door prizes.
Danielle Hanson, a 30-year-old ER nurse, was gaming after pulling an overnight shift at Baptist Medical Center.
Four years ago, her youngest daughter was born with a heart murmur, and it was a source of comfort that the hospital had an ultrasound and could tell her her baby was safe, she said. Hospitals can do "amazing things" for infants and children if hospitals have the right equipment, she said.
"It's really cool to know that the $22,000 is going straight to their pocket, to buy things that, sadly, hospital administrators don't have in their budget," she said.
---
- Advertisement -

Trending Now