---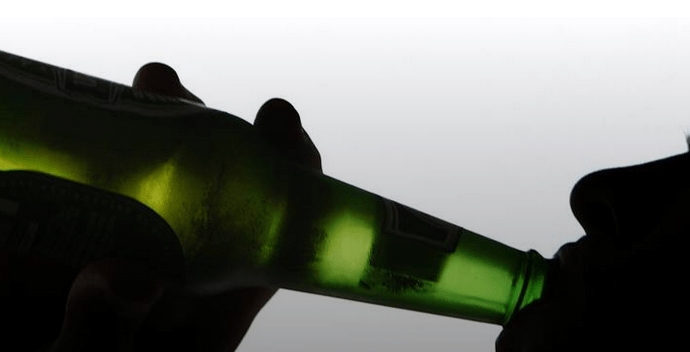 Parents and doctors need to take the lead in talking to kids about drinking, and they need to do it before children try their first sip, the main pediatricians' group says.
And that moment might come sooner than most adults think it should, the American Academy of Pediatrics says in new guidance published Monday. It's before they're even 10 years old.
"Surveys indicate that children start to think positively about alcohol between ages 9 and 13 years. The more young people are exposed to alcohol advertising and marketing, the more likely they are to drink, and if they are already drinking, this exposure leads them to drink more," Dr. Lorena Siqueira, a Miami pediatrician, and colleagues write in the journal Pediatrics.
"Therefore, it is very important to start talking to children about the dangers of drinking as early as 9 years of age."
Parents may not realize their kids are trying booze so young. And pediatricians may not think to ask a pre-teen about it.
"Twenty-one percent of youth acknowledge having had more than a sip of alcohol before 13 years of age, and most (79 percent) have done so by 12th grade," Siqueira and colleagues wrote.
Kids tend to overdo it, Siqueira and colleagues said. It's partly because they are exploring and testing limits.
"Among youth who drink, the proportion who drink heavily is higher than among adult drinkers, rising from approximately 50 percent in those 12 to 14 years of age to 72 percent among those 18 to 20 years of age," they wrote.
"Alcohol is the substance most frequently used by children and adolescents in the United States, and its use in youth is associated with the leading causes of death and serious injury at this age (i.e., motor vehicle accidents, homicides, and suicides)."
So ask, the experts urged their colleagues.
"During office visits, because alcohol use is so common, it is important for pediatricians to screen every adolescent for alcohol use. Just using one's clinical impression can underestimate substance use, and therefore structured screening instruments are recommended," they advised.
There's good news for parents who feel their kids just ignore them.
"Physicians can also inform parents that 80 percent of teenagers say their parents are the biggest influence on their decision whether to drink."
---
- Advertisement -

Trending Now