---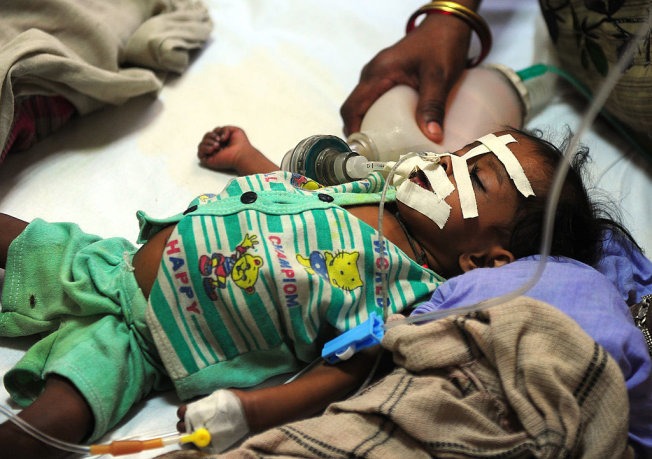 Kimberly Leonard, U.S. News & World Report
Almost a third of deaths from food poisonings around the world are in children under age 5 – even though children make up less than 10 percent of the world's population, the latest report from the World Health Organization shows.
Before the report, "WHO Estimates of the Global Burden of Foodborne Diseases," was published Thursday, the extent of the global damage from food poisoning wasn't known. The highest number of cases among both children and adults occur in Africa and Southeast Asia, where food is more often prepared with unclean water or cannot be properly produced and stored. While foodborne illnesses are preventable, many of the countries in these regions lack food safety laws and have lower levels of literacy and education, according to a summary of the report.
WHO looked at 31 different foodborne diseases, whether caused from bacteria, viruses, parasites, toxins or chemicals. They found that nearly 10 percent of people around the world, or 600 million, get sick each year from eating contaminated foods. Of these, 420,000 die, including 125,000 children under age 5.
"Until now, estimates of foodborne diseases were vague and imprecise," Dr. Margaret Chan, WHO's director-general, said in a statement. "This concealed the true human costs of contaminated food. This report sets the record straight. Knowing which foodborne pathogens are causing the biggest problems in which parts of the world can generate targeted action by the public, governments and the food industry."
Some diseases, like salmonella or campylobacter, are a public health concern across the world, even in developed nations. Other diseases, like typhoid fever and foodborne cholera, disproportionately affect developing countries.
Diarrhea-causing diseases like norovirus, campylobacter, salmonella and E. coli come from eating raw or undercooked meat, eggs, produce or dairy products. These make up more than half of food poisoning cases worldwide, causing 550 million people to get sick and 230,000 deaths each year.
In the African region alone, diarrhea-causing diseases make up 70 percent of foodborne illnesses, with salmonella causing 32,000 deaths a year, or more than half of global deaths from the disease. A pork tapeworm called taenia solium is responsible for deaths in 10 percent of cases involving foodborne illnesses. The pork tapeworm can cause cysts to develop in the brain, leading to epilepsy.
The region of the Americas, which includes the U.S., Canada and South America, has the second-lowest burden of food poisoning in the world, but 77 million still get sick every year and 9,000 people die – more than 2,000 of whom are children. Norovirus, campylobacter, E. coli and salmonella cause 95 percent of cases.
Other major contributors to the global burden of foodborne diseases are typhoid fever, the liver disease hepatitis A, taenia solium and aflatoxin, which is produced by mold on grain that hasn't been properly stored.
Aflatoxin is the leading cause of food poisoning the Western Pacific, and can cause liver cancer. The region also has the highest death rate from parasites, including from the Chinese liver fluke – contracted through raw and incorrectly processed or cooked fish – and the pork tapeworm.
Globally, half of those who are infected and die from typhoid fever or hepatitis A live in Southeast Asia. The region has highest number of people who get sick and die from food poisoning every year, with more than 150 million cases and 175 deaths.
In the Eastern Mediterranean region, an estimated 37,000 people die each year from unsafe food, including typhoid fever and hepatitis A, which are contracted from food that has been contaminated by the feces of an infected person; and including brucellosis, caused by unpasteurized milk or cheese. The region has the third-highest incidence of foodborne illness.
The European region had the lowest burden of foodborne illnesses in the world. Twenty percent of its cases came from contaminated produce, affecting more than 1 million people in Europe each year.
The WHO data comes after a decade of analysis, but the burden may be even bigger than the agency has estimated. In a news briefing, Dr. Kazuaki Miyagishima, director of WHO's Department of Food Safety, called the data a "conservative estimate."
"We are sure that the real figure is bigger," he said.
---
- Advertisement -

Trending Now