---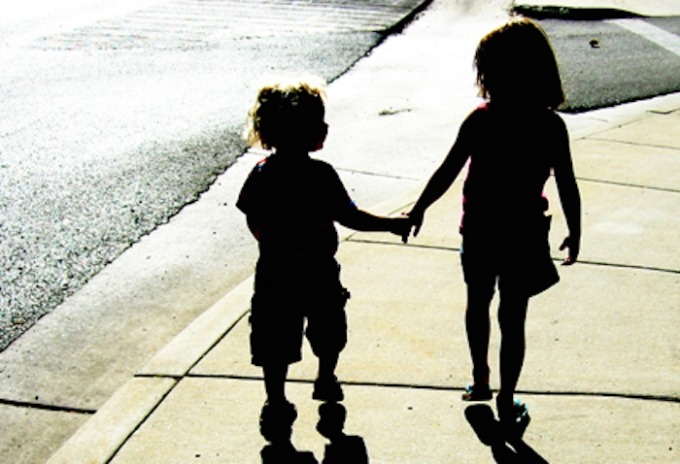 My daughter just spent two years teaching 4th and 5th-grade special education students in the Bronx. Last spring, she organized a career day, and I was delighted to be one of ten adults who visited the school to talk with students.
I found many curious, energetic and capable kids. They asked great questions and remained focused throughout the entire morning.
But there's a problem. These kids, and millions like them across the country, have many odds stacked against them. They live in poverty, in high-crime neighborhoods. Many are missing one, or both, parents.
Ever since my daughter started teaching, I've been paying more attention to news about schools, especially in New York City. I've discovered that too often the coverage is about adults arguing among themselves. Sadly, in many urban school systems, politics get in the way of helping kids. Well-meaning adults battle for limited resources to fund the educational approach they prefer.
One faction wants more charter schools. Another faction is against charters, and prefers that district schools get more funding. Some parents opt out of both, and send their kids to faith-based schools.
A grassroots organization called Schools That Can is working to change this.
In 15 cities, they bring together educators to share best practices and spark innovation. Here's the best part… these educators come from three different types of schools:
District schools
Charter schools
Private and faith-based schools
This is almost heresy: swapping best practices without regard for where the practice started.
Casey Lamb, National Director of Growth for Schools That Can observes, "Schools are very siloed. The level to which people feel wedded to a single approach – whether charters, vouchers, or community schools – creates a divisive atmosphere that's not good for anyone, especially children.
"Our focus is to create a more productive conversation around how can we serve children, period."
In recent years, Schools That Can has also been working to close the opportunity and skills gap; essentially schools are not preparing kids for the real world. This is a big problem that's not limited to low-income schools, but such schools tend not to devote resources to it because they are still trying to meet the basic benchmarks.
Jennifer Husbands, founding Executive Director of STC Chicago, is a great example of how this organization has evolved. She was originally a volunteer leader who helped organize quarterly gatherings in Chicago. There wasn't as much follow up as she would have liked, because all the volunteer leaders had other jobs. But now Jennifer is one of five paid national staff, and she is rolling out professional learning groups (PLG). Each PLG is ongoing, and the participating educators commit to work on a topic they feel is important.
Schools That Can recognizes a simple truth: every type of school has best practices to share, and lessons to learn. All can benefit from reaching across divisions and seeking the strategies, principles and practices that most benefit high-risk students.
You can help Schools That Can by volunteering your time or supporting their GivingTuesday campaign that runs from now to December 1. I hope you do this; it's time for all of us to come together to bring out the best in all students, not just the lucky few.
---
- Advertisement -

Trending Now