---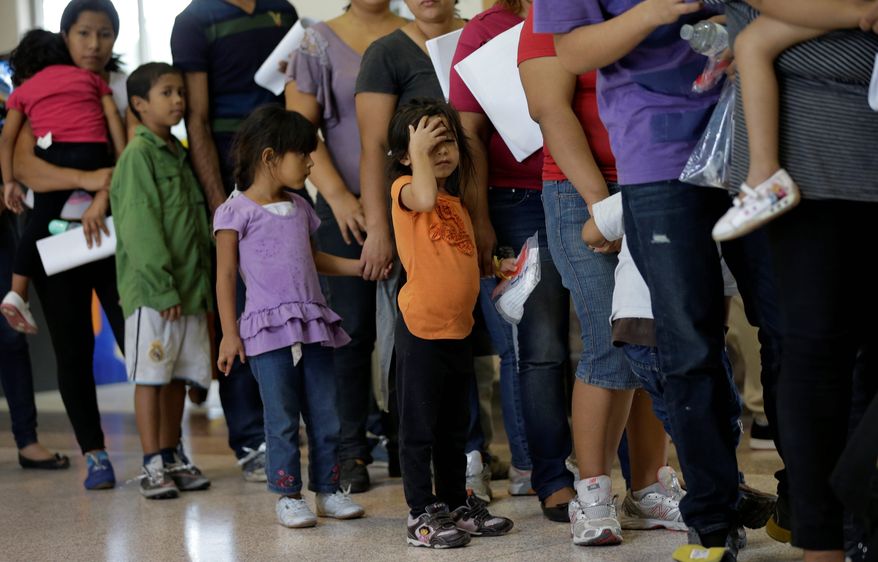 Stephan Dinan, The Washington Times
Most of the surge of illegal immigrant children caught jumping the U.S.-Mexico border over the last two years haven't even had their cases decided by the immigration courts, leaving them in a legal limbo as states and counties struggle to assimilate them into schools and health systems, according to new report Thursday.
Some children caught more than two years ago are still waiting for final court dates, and of those whose cases were decided, nearly half of them didn't even bother to show up, meaning they were ordered deported in-absentia, the Migration Policy Institute said in its review of Homeland Security data.
 The Obama administration had vowed to speed the kids through courts to try to stop the surge, but the MPI report concludes that cases continue to languish, with nearly 1,000 children caught as far back as 2011 still awaiting a final decision from an immigration judge.
Of those caught in 2014, which included the biggest summer surge, less than 40 percent have gone through the courts — and most of those completed cases were because the illegal immigrant children never even bothered to show up, and were ordered kicked out of the country.
Illegal immigrant children who have lawyers were more likely to win their cases, earning a pass to stay here. But even most of those involve a judge simply looking the other way and leaving them in the country illegally, rather than granting them full legal status under asylum or a victim's visa, the report found.
More troubling is that outcomes depending on which state an illegal immigrant child had his or her case heard.
Schools are feeling the most effects of the surge, as more than 75,000 illegal immigrant children were released to sponsors — usually relatives, but sometimes foster families — from Oct. 1, 2013, through Aug. 31 of this year.
"The child migrants have an array of particular needs, and school districts have had to balance addressing these needs along with those of other students, within resource limitations," the MPI report said.
The federal government paid about $233 in special costs for those students last year, but that is just a fraction of the total for students who usually arrive with the need for intense educational help.
The problems are particularly tougher for teens who have arrived, often well behind their U.S.-born peers.
"Many schools and districts struggle with whether high schools in the K-12 system or adult education are the appropriate placement for these youth," the report said.
---
- Advertisement -

Trending Now