---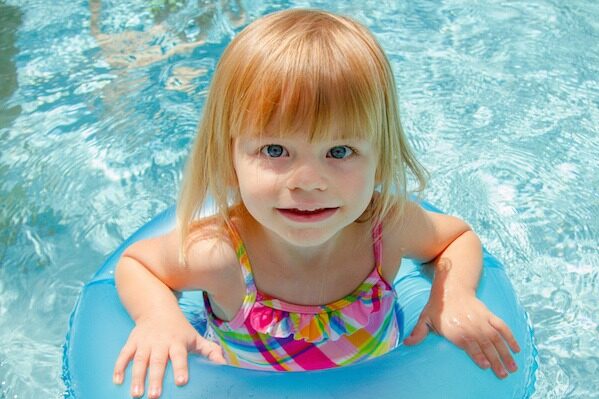 HUNTSVILLE, Ala. (WHNT) – School's out for summer – and that means so are the kids. With that in mind, child safety advocates are asking everyone to take a few precautions.
For drivers, that includes watching for children who may be out walking or riding their bikes.
Before leaving your driveway, take a moment to walk around your car and use extra caution in backing up  – remembering that small children may not be visible in your mirrors.
Parents, it's advised that you designate a safe spot for children to wait whenever you're in an area where nearby vehicles are about to move, such as a parking lot.
While your car is parked in the drive or the garage, keep your doors locked and teach children vehicles are not safe places to play.
Of course, you should never intentionally leave a child in a car – even for a minute. According to Safe Kids Worldwide, "heatstroke is the leading cause of non-crash, vehicle-related deaths for children. On average, every 8 days, a child dies from heatstroke in a vehicle."
Karen Ivey is with Safe Kids Huntsville, a program that's led by Huntsville Hospital. As she reminds everyone, "Children's bodies heat up so much faster than ours do as an adult."
Summer Heat
Sadly, many children who die in hot cars aren't left there intentionally but by accident.
Ivey says, "We find this happens a lot when routines are changed.  Maybe one parent usually takes the child to daycare or preschool and then another parent takes them for that day… and just gets to thinking about work and gets distracted and forgets they have the child in the car."
"Sometimes it's just a matter of miscommunication – 'I thought you were going to get the child out of the car'…and… 'I thought you were' – but it can lead to tragic circumstances," she adds.
That's why Safe Kids wants people to remember to ACT:
A: Avoid heatstroke-related injury and death by never leaving your child alone in a car, not even for a minute. And make sure to keep your car locked when you're not in it so kids don't get in on their own.
C: Create reminders by putting something in the back of your car next to your child such as a briefcase, a purse or a cell phone that is needed at your final destination. This is especially important if you're not following your normal routine.
T: Take action. If you see a child alone in a car, call 911. Emergency personnel want you to call. They are trained to respond to these situations. One call could save a life.
Ivey says parents can also use cell phone reminders.
"If you take your child to daycare at the same time everyday – put it in your phone – so it will alert you to the fact that the child is supposed to be there."
On the playground, falls are the most common type of injury. According to Safe Kids, lack of or improper supervision accounts for nearly half of all playground-related injuries.
In addition to actively supervising children, choose a playground with shock-absorbing surfaces such as rubber, pea gravel or mulch.
Also, make sure children are dressed appropriately. Remove any necklaces or clothes with drawstrings that can get caught and pose a strangulation hazard. Even bike helmets can be dangerous on a playground.
However, on a bike, skateboard or skates – a proper-fitting helmet is a must.
Here are some tips from Safe Kids to help ensure the helmet fits:
EYES check: Position the helmet on your head. Look up and you should see the bottom rim of the helmet. The rim should be one to two finger-widths above the eyebrows.
EARS check: Make sure the straps of the helmet form a "V" under your ears when buckled. The strap should be snug but comfortable.
MOUTH check: Open your mouth as wide as you can. Do you feel the helmet hug your head? If not, tighten those straps and make sure the buckle is flat against your skin.
As for the bike, it should be the right size for the child – not one that he or she will grow into. The right bike will enable the child's feet to touch the ground when he or she is sitting on the seat.
Also, every child is different. But, according to Safe Kids – most children under the age of 10 aren't developmentally able to judge the speed and distance of cars. So, until then – you may want to limit their bike riding to sidewalks, parks or bike paths this summer.
Enjoy your summer!
---
- Advertisement -

Trending Now