---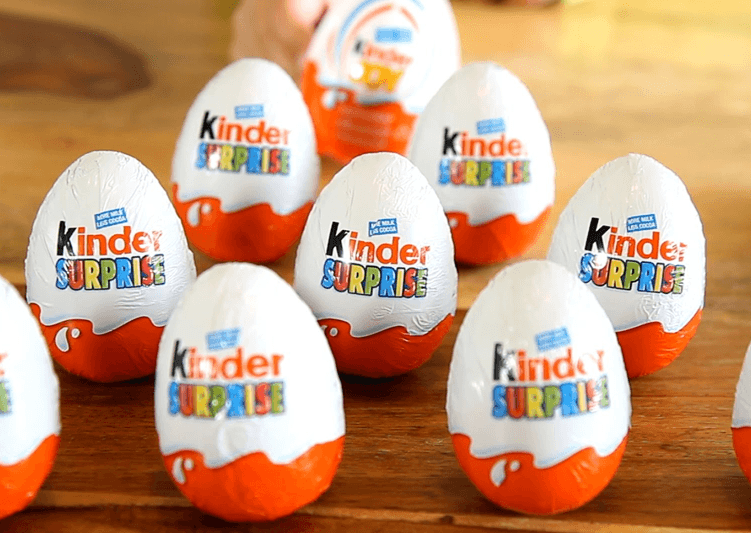 "Unwrap-and-reveal" videos featuring the chocolate eggs with toys inside regularly attract more than 100 million views.
A pair of adult hands unwraps a foiled chocolate egg, breaks the chocolate and opens the plastic pod inside to reveal Hello Kitty stickers. Another foil rip, chocolate smash and pod opening and behold a plastic golfing Scrooge McDuck. Over and over, more foil, discarded chocolate and tiny plastic surprises — for 14 minutes and 27 seconds.
This YouTube video has more than 200 million views.
Do you ever wonder exactly why your preschooler or school-age child is so fascinated by those Kinder Surprise videos? Seeing my kids engrossed watching adults open Kinder Surprise eggs is just as mesmerizing as the videos themselves. And with millions upon millions of views, I'm not the only parent scratching my head in wonder.
The appeal of videos like these is easy to understand, says Dr. Dawn DeCunha of Psychologist Works in Markham, who works with children and teens.
 "What makes these videos so engaging is how they stimulate a child's brain," explains Dr. DeCunha, noting that she believes they would be particularly appealing to children ages 4 to 7 and even up to 8 years old.
Further, the surprises hidden in each egg create a sense of anticipation and excitement that engages a child's brain and sustains their focus and attention. The surprises inside, recommended for children ages 3 and up, are things you can put together, while others are more functional and familiar, such as Disney characters or Hello Kitty. DeCunha points out that these toys also serve to engage the child's developing brain by giving them something they can build, do or remember, requiring fine motor co-ordination and problem-solving skills.
The overall impact is a YouTube show that is uplifting and improves a child's mood. "Their whole brain lights up and kids start to feel good about watching; then they want the product. The creators of these videos were very clever," says DeCunha.
In fact, Kinder Surprises are a cult-like phenomenon with nearly 30 billion eggs sold worldwide since they were created by Italian chocolate manufacturer Ferraro in 1974. Banned in the United States for being deemed a safety hazard by the FDA, they are big business in Canada, with even adults collecting the toys contained inside the foil-wrapped milk-chocolate egg shell. With more than 100 new toys and gadgets featured in the eggs each year, it was only a matter of time before YouTube video geniuses leveraged the unwrap-and-reveal concept to capture children's imaginations and stimulate their hunger for more Kinder Surprises.
I had to ask the next logical question: is it OK to allow our kids to watch these videos — especially the ones that are 30 minutes long? Dr. DeCunha's response was basically a big "why not?"
"There's no violence, there's no dark music or anything anti-social. When a child's brain has had enough they will become disinterested and turn it off," she says. "There are no alarm bells getting set off with me. It's light and lovely and quite benign. It's just fun."
---
- Advertisement -

Trending Now