---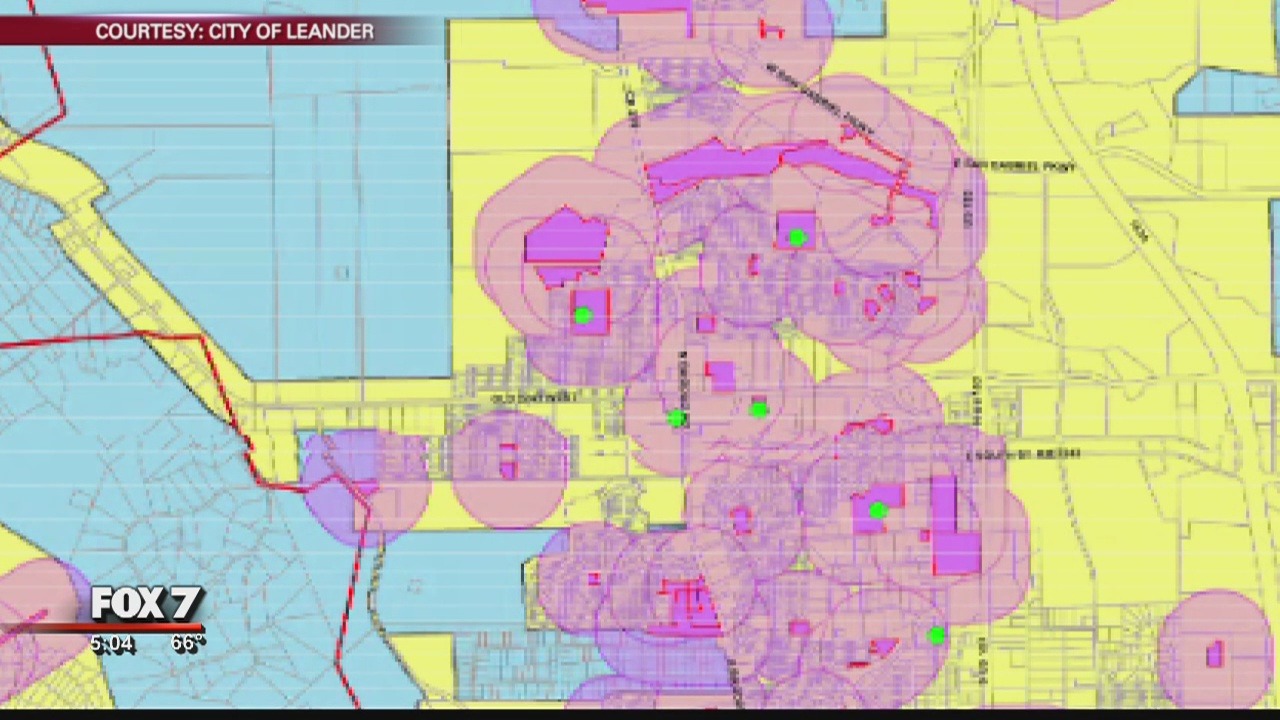 Leander city council wants to do everything in their power to keep children safe.
Earlier this month, they passed an ordinance establishing child safety zones around the city.
The city of Leander is taking a step in the fight against repeat child sex offenders.
It's now against the law for a registered child sex offender to live within 1,000 feet of a place where kids commonly gather.
"Public parks, schools, locations like that. Daycares with 13 or more" Lt. Billy Fletcher, Leander Police Department said.
On the map the green dots are considered places where kids often come together. This ordinance applies to offenders living in temporary and permanent residences. If an offender lives in what is now considered a safety zone, by law he or she does not have to move.
"That affirmative defense goes away if they move from that location or if they are evicted," Fletcher said.
If the offender disobeys this new law and moves in one of the zones anyway, consequences are not immediately steep.
"Up to a $500 fine which would be a citation, and that's for every day the person is in violation, Fletcher said.
Lieutenant Fletcher has three kids of his own, and for most parents, this ordinance hits home.
"Any time that we pass any kind of ordinance that has to deal with children or sex offenders of course I always think of how that would affect me or my family," he said.
The ordinance is an attempt for the city to be proactive and stop a potential sex offender from striking again
"It is their goal to make the city safer and make the children safer in the community," Fletcher said.
---
- Advertisement -

Trending Now