---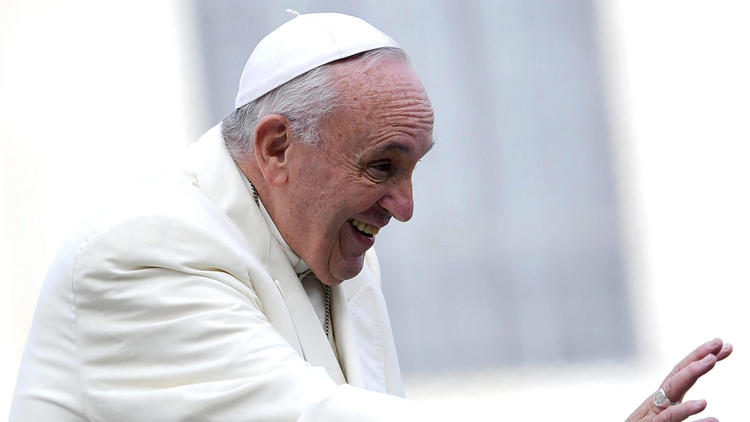 Manya Brachear Pashman, The Chicago Tribune
A Chicago publishing house that already published two books by Pope Francis has been compiling his first children's book.
Titled "Dear Pope Francis: The Pope Answers Letters from Children Around the World," the book consists of the pontiff"s personal responses to 30 hand-written letters and drawings solicited from children ages 6 to 13.
Loyola Press, the publishing arm of the Chicago Jesuits, will publish the book in the U.S. in English and Spanish by March. It will be published by seven other Jesuit publishers in Italy, Spain, Mexico, Poland, Indonesia, the Philippines and India in at least five additional languages, said Tom McGrath, one of the project's editors.
While 259 children from 26 countries including Albania, Syria, China, Kenya and the U.S. contributed letters and artwork, McGrath said many common themes emerged, including a devotion to and curiosity about Francis, questions about the afterlife and the importance of family. Submissions also reflected a strong sense of justice, McGrath said, both on a global level and related to particular domestic situations.
"They had no hesitation to go right to what was on their minds," he said. "There were a lot worried about ecology, worried about why there's war. They wondered why there are people who are poor. Little kids have big questions."
McGrath called the pope's replies to the children "very charming and pastoral," adding that the pope often commented on the artwork in addition to the contents of the children's letters.
"He connects with children so well," McGrath said. But reviewing the materials also gave McGrath, 65, a sense of connection to the Holy Father — and some hope.
"As I hear of horrible things happening in the world, especially where these children are from, I can't help but think about how they need to see someone cares and is on their side," McGrath said. "I was moved by how they reached out to Pope Francis, who has gathered so much attention from people around the world for his goodness. … When I read the stories about horrific things now, it helps me keep my faith that there's a bigger story, a larger story, a better story at work as well, not just the voice of darkness."
---
- Advertisement -

Trending Now