---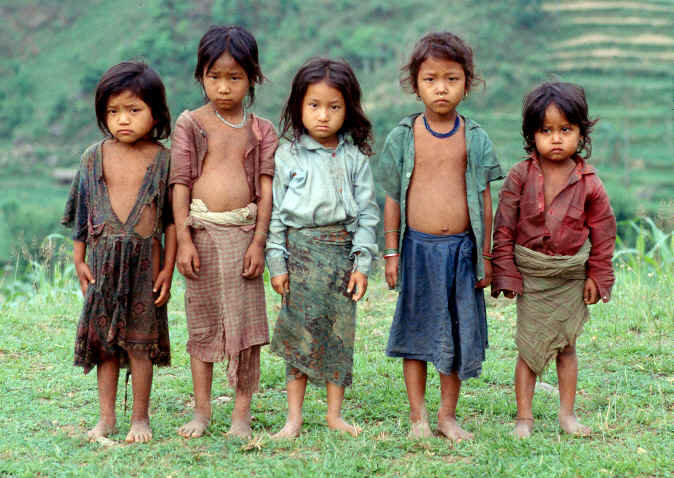 A shortage of medicine, fuel and other supplies has put millions of Nepalese children in danger of illness, malnourishment and even death, child rights groups warned.
Yet the supply crisis — hitting some of the Himalayan country's most vulnerable — shows no signs of easing after more than two months of negotiations between the government and ethnic protesters who are blockading the southern border to demand constitutional change.
With thousands of cargo trucks stalled at the Indian border, Nepalese gas stations say they've received only 15 percent of regular fuel supplies. Doctors say stockpiles of lifesaving drugs including antibiotics and medical supplies like saline solution are at critical lows.
"The risk to children with chronic diseases is really high," said Sumnima Tuladhar of the Kathmandu-based child rights group CWIN Nepal. With fuel shortages crippling the country's vehicles, some parents have been unable to reach hospitals for treatment.
Children in hard-to-reach rural areas are a particular worry, especially those still living in temporary shelters after a set of devastating earthquakes in April and May destroyed tens of thousands of homes in the Himalayan country.
With schools closed due to the fuel shortage, some children are even seeking work to help their families get by, Tuladhar said.
"Children are not getting enough cooked food, and the risk of malnutrition among children is also high," she said.
The United Nations' children agency warned Monday that, as the harsh winter approaches, more than 3 million Nepalese children under the age of 5 are at risk of death or disease.
It also said a rising dependence on firewood, in place of cooking gas, was increasing indoor air pollution and raising the risk of lung diseases like pneumonia. Last year, more than 800,000 Nepalese children under 5 suffered from pneumonia in Nepal, and 5,000 died, it said.
---
- Advertisement -

Trending Now