---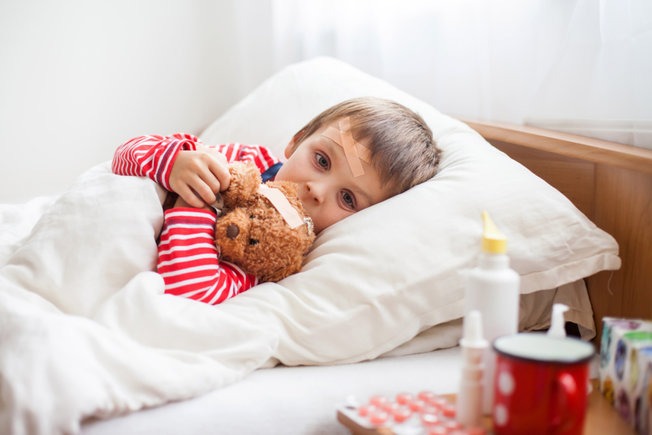 Samantha Costa, U.S. News & World Report
Finding the perfect balance between rest and returning to regular activities can be a challenge for parents who have a child home from school with a concussion.
The Centers for Disease Control and Prevention say getting plenty of rest and sleep, while avoiding activities that are physically or mentally demanding, is crucial to a normal recovery from concussions.
"There are consequences of mismanagement in terms of symptoms. This is a brain injury, and it can affect children's grades, social functioning and physical activity. That's what we don't want to see," says Dr. Micky Collins, clinical and executive director of the University of Pittsburgh Medical Center's Sports Medicine Concussion Program. "The good news is that this is a completely treatable injury."
Collins urges parents to take their injured kids to a concussion specialist who understands how to evaluate the injury and develop a treatment plan that works. And while rest is the critical first step to recovering from a concussion, experts warn it's important to get kids back into the swing of things sooner rather than later.
"We have the research now to suggest if we keep kids out for a prolonged period of time, they might have worse symptoms and a longer recovery," says Dr. Mark Halstead, director of the concussion clinic at St. Louis Children's Hospital and Washington University School of Medicine. "So we encourage kids to be back into the school setting as soon as possible."
That doesn't mean they're going to have a normal school day, he says. Kids might need adjustments in school, especially if they're having difficulties getting their work done in a normal time frame.
How Concussions Alter School Performance
Here's how the most common concussion signs and symptoms can interfere with kids' daily school life:
Headache. This is the most common symptom reported by people with concussions, according to a 2013 clinical report in Pediatrics by Halstead and colleagues. The headaches can interrupt students' concentration.
Dizziness and lightheadedness. These symptoms are often associated with the vestibular system – the part of the inner ear and brain that helps control balance and eye movements. Feelings like these can make standing up quickly or walking through a crowded hallway difficult, Halstead says.
Visual and audible sensitivities. Videos, presentations, movies, smart boards, computers, mobile devices and artificial light can cause double vision, light sensitivity or blurred vision following a concussion. This can make reading and focusing on tasks that require visual attention challenging for returning students. Likewise, going to shop, music and physical education classes can seem daunting when there's an abundance of noise. This noise sensitivity may cause irritation or psychological distress.
Concentration and memory. Concussions can make learning new facts and figures in school – or recalling and applying previously learned information during a test – troublesome.
Disordered sleep. Excessive sleepiness can lead to a disordered sleep schedule. ​This can worsen memory and the ability to stay focused in class, perhaps causing kids to fall asleep in class or arrive late. Napping too often or for too long can make matters worse because it leads to grogginess.
School Accommodations
In the first few days post-concussion, it may be beneficial for kids to stay home from school. A student may only be able to tolerate TV, light reading and interactions with his or her family for short bouts of time. Once students are able to comfortably tolerate their symptoms for up to 30 or 45 minutes, parents and a health care provider can determine if going back to school is the next step. However, it's important to notify the school that the child has suffered a concussion so the proper adjustments can be made.
Tamara McLeod​, a professor and director of the Athletic Training Program at A.T. Still University in Mesa, Arizona, says athletic trainers can work with the primary health care provider and school ​to determine which modifications are necessary – a multidisciplinary approach to come up with a specific plan.
In some schools, injured students check in with the school nurse in the morning, McLeod, a member of the National Athletic Trainers' Association, says.
Throughout the day, the child may be granted frequent breaks to alleviate headaches or dizziness​ , reduced brightness on computer screens, lunch in a quiet area with a friend, rescheduled testing and extra time to complete assignments. The athletic trainer can communicate with the teaching staff to find out how the child's symptoms have progressed. Once adequate improvements are seen, the team can talk about when exercise can be reincorporated into daily activities. Exactly when that happens varies, as recovery time is based on each person's specific circumstances.
"Children really shouldn't think about returning to sport until they're fully returned to the classroom," McLeod says.
---
- Advertisement -

Trending Now