---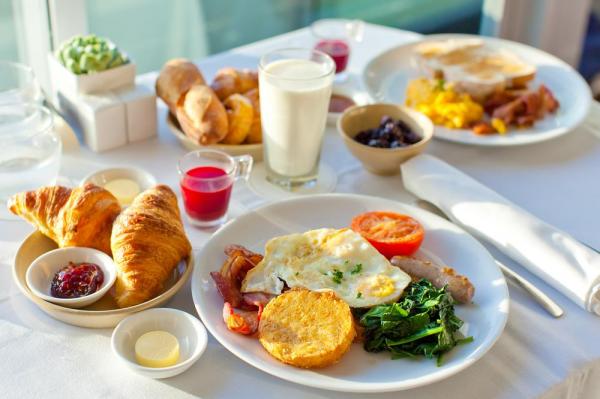 Online and in-person group education both help parents reduce skipped breakfasts for themselves and their children, researchers found in a study.
The study evaluated methods of educating mothers who participate in the Special Supplemental Nutrition Program for Women, Infants, and Children, or WIC, about the benefits of eating breakfast, which include a higher quality diet and reduced risk for obesity.
While WIC offers classes on nutrition for new parents, new technology is seen as an opportunity to reach more of the increasingly diverse 8.3 million mothers and children who receive benefits, according to the Department of Agriculture.
The program, created in 1974, provides checks or vouchers for parents to buy basic foods selected to promote health and wellness among mothers and children.
"The goals of the breakfast class were to teach participants why it is important for adults and children to eat breakfast every day, why skipping breakfast can lead to poorer health for children and adults, how WIC foods can be used to make healthy breakfasts, and to have participants set personal goals for eating healthier breakfasts," said Dr. Lorrene Ritchie, director and cooperative extension specialist at the Nutrition Policy Institute at the University of California, in a press release.
Researchers randomly assigned 590 WIC participants in Los Angeles to either in-person group education or online classes focused on reducing skipped breakfasts and healthy food options for parents and their 1- to 5-year-old children.
Of the participants, 359 were offered in-person classes and 231 were offered classes online, with each class using the same texts and images. The mothers were also given questionnaires before and after the classes, as well as at a 2- to 4-month follow-up.
The researchers found changes in knowledge between the two groups were similar as both reported fewer barriers to eating breakfast because of time constraints, not having enough food, or difficulty with preparation.
Both types of classes were effective, researchers reported, but increases in the frequency of breakfast were greater for the online group. Based on the results, researchers said online formats may offer new ways to effectively reach program participants — both were considered to be successful.
"From the perspective of the dietetics profession, the findings highlight the value of allowing WIC participants the flexibility and convenience of choosing between multiple nutrition education modalities, which could potentially lead to sustained behavior change in this population," said Dr. Lauren Au, a researcher at the NPI.
---
- Advertisement -

Trending Now