---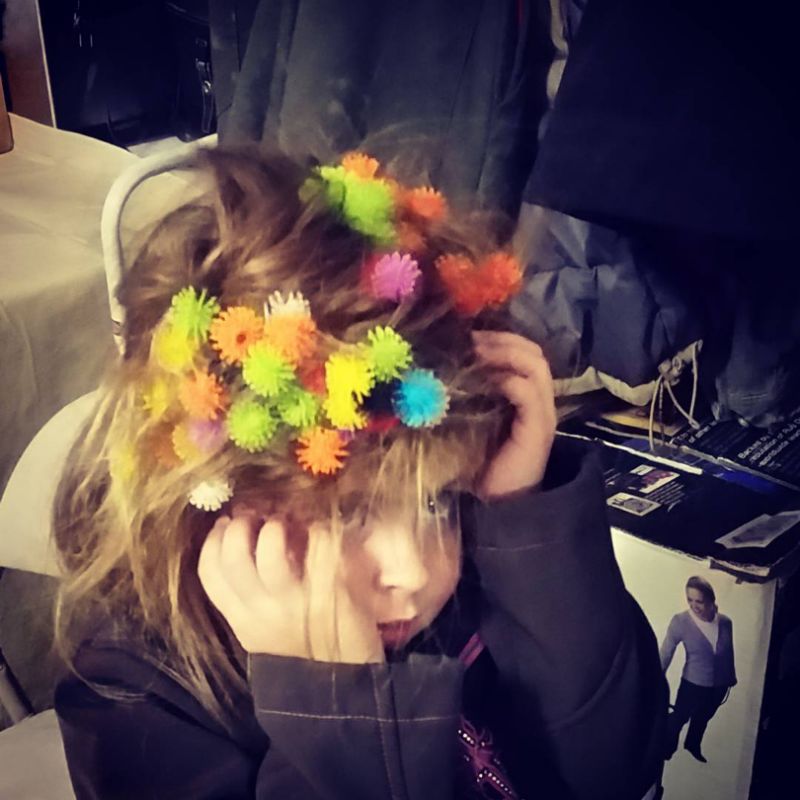 Rachel Bertsche, Yahoo Parenting
A popular new children's toy is popping up on holiday wish lists, but it has some parents pulling their hair out — or, at least, their kids' hair.
Bunchems, small colorful balls that interlock in order for kids to build 3D creations, have been popping up on plenty of best holiday toy lists. Target included them in its collection of top gifts, and the Toy Industry Association named them a finalist for the 2016 Toy of the Year. But some parents aren't so keen on the springy balls, calling them "evil," "horrible," and "spawn from hell" in their reviews on sites like Amazon.
The problem? The toys get stuck in children's hair, and are incredibly hard to get out, parents say. "I just spent the last TWO AND A HALF hours (absolutely, 100 percent not an exaggeration) attempting to remove 14 of these bastard balls out of my daughter's hair," wrote one reviewer, who titled her review "A Toy Spawned from the Darkest Depths of Hell." The 1-star review has been marked helpful by 449 users, though the toy has also received a number of 4- and 5-star reviews. The reviewer continued: "Buy this toy for someone if you hate them or their child. … I can't feel my arms now after attempting to pull this spawn-from-hell 'toy' that matted itself into her hair like nothing ever witnessed before."
Bunchems stuck in one girl's hair. (Photo: Instagram/ian_shomper)
Photos of kids with handfuls of Bunchems in their hair have started popping up on Facebook too. "Moms and Dads — avoid 'Bunchems' toys with your life! Katelyn came home from a playdate with these things stuck in her hair. We had no choice but to cut it out!" wrote one mother, alongside a photo of a clump of hair she cut off her daughter's head. Another hair stylist posted a pic of a young girl in the salon chair. "She was so good —​ no tears, four people, and two hours."
Spin Master, the toy company behind Bunchems, has responded to parents complaints. The toy comes with multiple warnings in the instructions and on the back of the box: "Caution: Keep away from hair. May become entangled," it reads, according to the Wall Street Journal. Spin Master has also created a YouTube tutorial for getting the toys out of kids' hair that includes using conditioner and vegetable oil. The video, which was posted in August, has more than 169,000 views. "After applying conditioner to the areas, brush the non-tangled hair below the Bunchems to remove any hair tangles first," the video explains. "Gently pull and slide the Bunchems with fingers to the hair ends. If they aren't budging, apply a little more conditioner and continue to comb below the Bunchems before attempting to remove."
With 370 Bunchems to a pack, consider yourself warned: That detangling might be a hair-raising endeavor.
---
- Advertisement -

Trending Now