---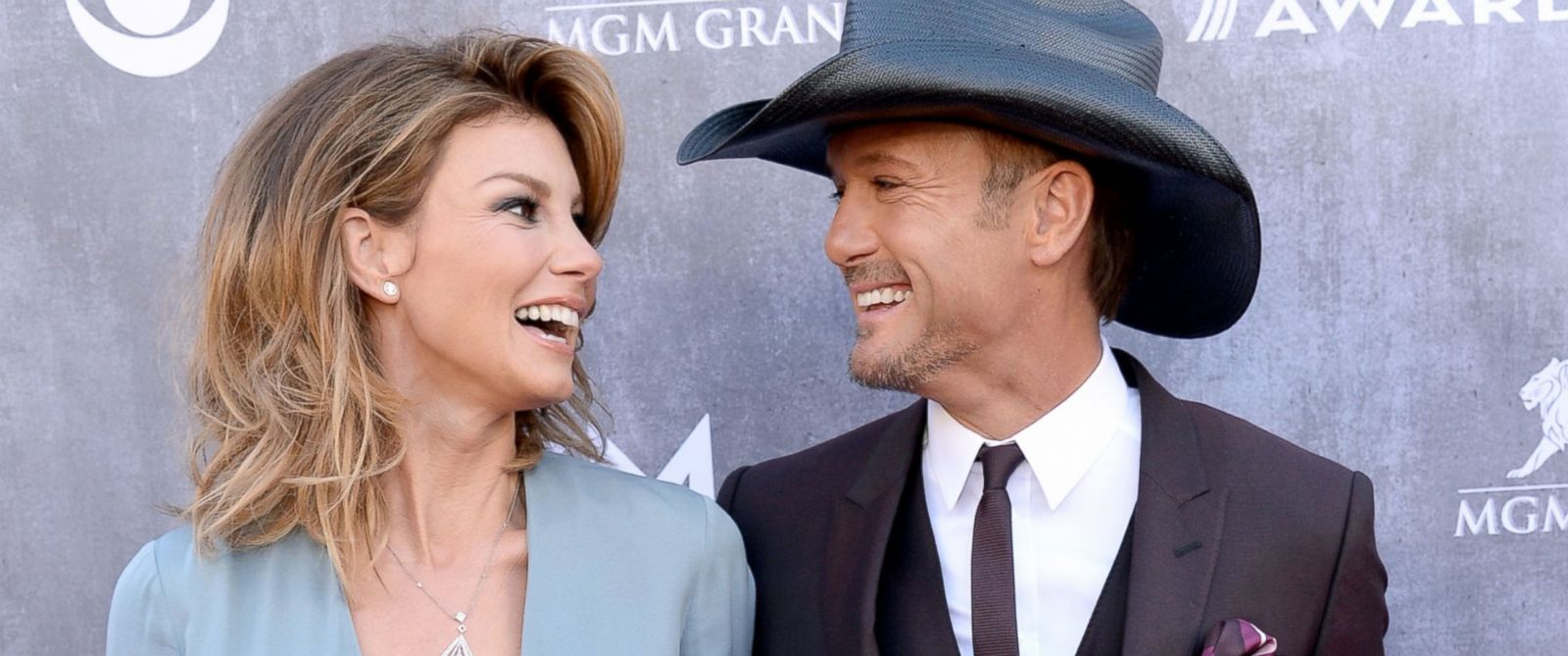 So you're a celebrity couple with kids. When, exactly, do you sit down and have the talk – the one where you tell them that you're famous?
If you're Tim McGraw and Faith Hill, the answer is never.
"Our kids know it's there," McGraw, 48, said in a Q&A session at the Country Radio Seminar on Wednesday. "They've always been around it. It's just not anything that we've ever really discussed or dealt with. We haven't talked to our kids about us being famous, even when they were little. That's what we try to make it – not an issue."
He stressed that he and Hill have worked to raise their children – their three daughters are now 18, 17, and 14 – out of the spotlight. "We certainly don't feel like [fame] has been a hindrance to our kids," he said. Of course, he added with a laugh, "If they grow up and write a book, we might find out differently."
The Q&A format of the event, attended by several hundred broadcast-industry insiders, offered McGraw the opportunity to reflect on one of country music's most enduring careers – and most enduring marriages. He and Hill will celebrate their 20th anniversary in October. His wife, he said, is also his most important musical adviser, even when they don't agree.
"We're different artists, we have different styles," he said. "We have different tastes in music. Although we want each other's opinion, we don't always agree on music. We haven't always agreed on songs that we've sung together. She trusts me if I pull really hard and believe in something. And if she pulls really hard and believes in something, then I'll trust her instinct."
One duet they definitely agreed on was their first, "It's Your Love." McGraw lists the 1997 No. 1 hit as one of his two top all-time favorites (along with "Live Like You Were Dying").
"I just remember everything about it," he said. "I remember shooting the video. I remember Faith being pregnant with Gracie (their oldest) when we were shooting the video. So that song's really important and really means a lot to both of us."
Also asked to identify a favorite movie he's appeared in – a longtime sideline to his music career – McGraw came up with an early one, as well: Friday Night Lights.
After he "fell in love with the script," he said, he had to fight for the role of an abusive father of a star athlete. The director, Peter Berg, "didn't know who I was, which turned out to be a good thing," McGraw said of the 2004 film. Berg later told him, had he known McGraw was a country superstar, "he wouldn't have given me the part."
As for McGraw's most forgettable movie? That would be Four Christmases, a 2009 seasonal hit that featured the singer as Vince Vaughn's maturity-challenged brother. McGraw confessed he still hasn't seen it – even though, he revealed, it inspired an important turning point in his life.
When a preview for Four Christmases popped up during a McGraw-Hill family movie outing, he said his girls let him know what they thought of their slovenly dad.
"That's one of the times when our kids were embarrassed," McGraw said. "My face came up on that big screen, and my kids looked at me and said, 'Dad, you gotta do something.'"
Forty pounds heavier at the time, McGraw soon started on his now-famous diet and exercise regimen that's given him one of the buffest bodies in the business.
McGraw offered one last confession when a question arrived about his participation in social media. The star winced at the words and dramatically clapped his hand to his face.
"I'm gonna be honest, I hate social media," he finally replied – to applause. "It's certainly a big part of our business and a part of what we do, and I'm coming along. … I can tell you this: I don't have Twitter on my phone because my wife won't let me. It's probably a good thing. When I have something to say, I send it to somebody and they do it."
---
- Advertisement -

Trending Now