---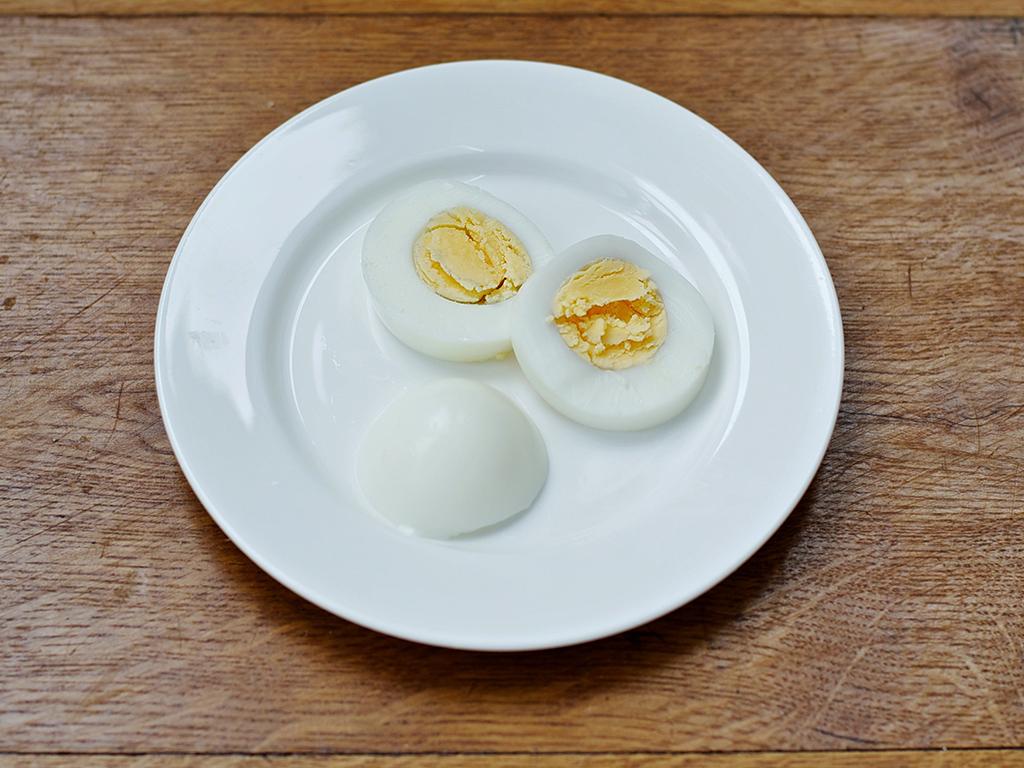 Foods children learn to like in their early years can help shape eating habits that influence their health in later life
Many parents worry that their toddler is not eating enough and most expect them to eat more than they need. However eating more than is needed leads to them being overweight and obese. The UK is facing a health crisis related to obesity and 22 per cent of children starting school are either overweight or obese.
There is growing evidence that increasing portion sizes has an impact on the amount of food that adults and children consume and some portion sizes are now double what they were 20 years ago. Last week a three-year-old girl in the US was thought to have become the youngest person ever to be diagnosed with type-2 diabetes.
One predictor of what young children eat is which foods are offered and how much is put on their plates. Foods children learn to like in their early years can help shape eating habits that influence their health in later life.
To reassure parents who worry that their children aren't eating enough and help to dissuade them from coercing toddlers to eat larger portions than they need to, here are some recommendations on portion size for 1-4 year olds.
The guidance includes ranges rather than specific amounts, to address the fluctuating appetites of young children who tend to eat more at some meals and less at others. Parents can use the portion sizes as a guide on how much to offer to their young children – but they should then allow children to eat to their appetite. Taller or more active children will eat larger portions than shorter or less active children. 1-4 year olds eating within these ranges will meet their energy and nutrient needs – except vitamin D, for which all children need a supplement.
Food Group 1: Bread, cereals, potatoes & other starchy foods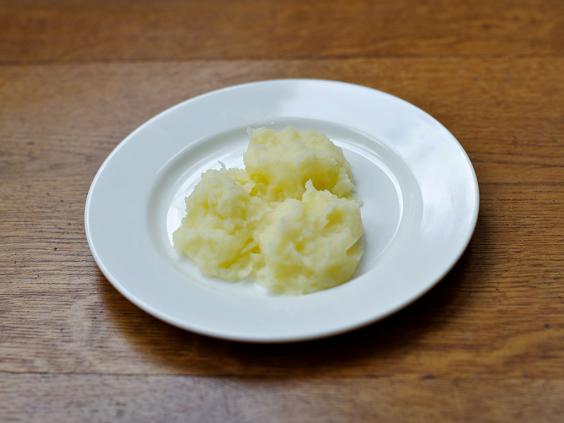 Parents or carers should offer a serving from within these portion size ranges at each meal and some snacks. Examples include:

Food Group 2: Fruit and Vegetables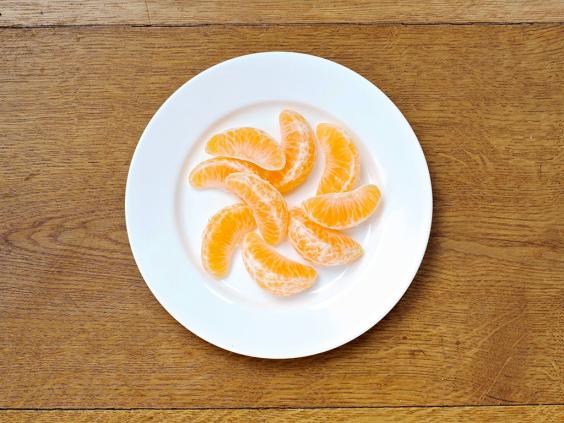 Offer at least 1-2 servings at each meal and also offer them with some snacks. These are low energy, high nutrient foods so allow toddlers to eat larger portions if they wish to. Examples include:

Food Group 3: Milk, cheese and yogurt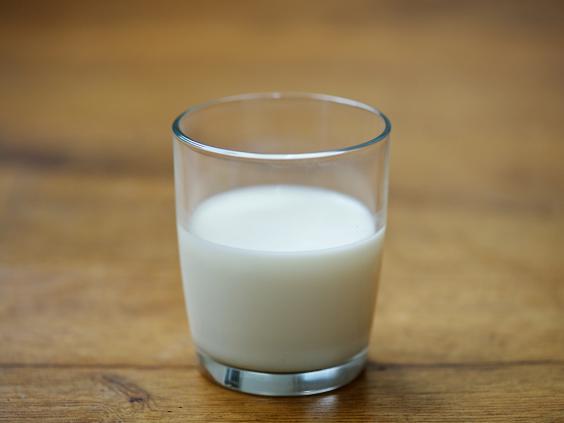 Offer a serving from within these portion size ranges about three times each day. An excess of these foods can reduce the appetite for iron-containing foods from the other food groups so limit serving sizes to those indicated. Milk should be given in a cup, mug or glass – not a bottle. Semi skimmed milk can be used from two years of age and skimmed milk from five years of age for children who eat a wide variety of foods, but changing is not necessary. Examples include:

Food Group 4: Meat, Fish, Eggs, Nuts and Pulses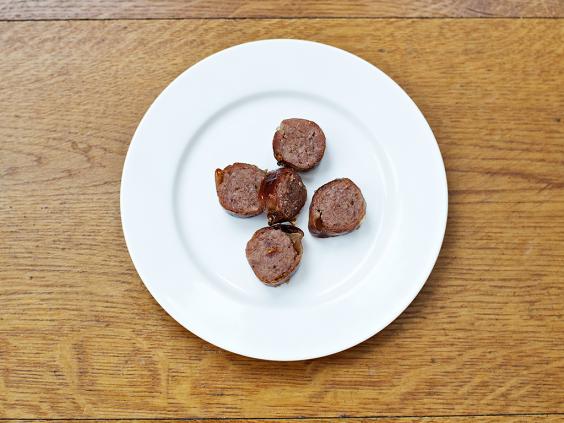 Offer a serving from within these portion size ranges 2-3 times per day – twice for toddlers eating meat and fish and 3 times a day for vegetarians. Examples include:

Food Group 5: Foods high in Fat and Sugar
Toddlers under two years of age have lower energy requirements and should not be offered sweet puddings, cakes, biscuits, confectionery, chocolate or savoury snacks such as crisps. The amount that these foods should be offered varies depending on the type of food.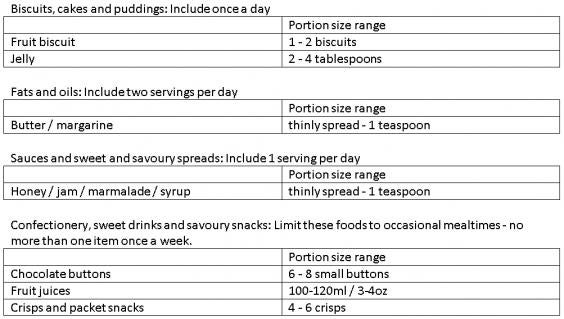 ---
- Advertisement -

Trending Now