---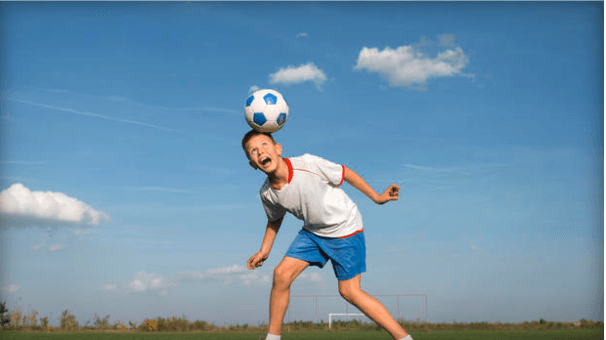 No more headers.
That's the latest ruling from the United States Soccer Federation for players age 10 and under. The initiative is part of new safety guidelines issued Monday by the group, which also announced the resolution of a lawsuit filed last year by parents.
From now on, young players in the organization's teams and academies will be banned from heading the ball – meaning when a soccer ball comes sailing at them during practice or a game, they may not use their heads to keep it in play.
"It's unclear what degree heading causes concussion and long-standing injury," Dr. Wendy Sue Swanson wrote today in her blog, Seattle Mama Doc.
But Swanson, executive director of Digital Health at Seattle Children's Hospital and a pediatrician at The Everett Clinic in Mill Creek, Washington, suggested it's still a smart move.
She noted that there has been no new consensus by pediatric experts on whether heading the ball causes damage to the brain. (The decision arose out of a lawsuit, and was not the result of new medical findings.)
Headers can lead to concussions, but a collision, rather than purposeful heading, was found to be the most common culprit behind acute head injuries in soccer players treated in emergency departments, said Swanson, citing a study in the journal Pediatrics.
World Cup women's soccer star Brandi Chastain, among others, has rallied for a ban on headers in youth soccer.
The U.S. Soccer Federation said in a statement online that they have developed a "sweeping youth soccer initiative designed to improve concussion awareness and education among youth coaches, referees, parents and players."
In addition to the header ban for kids 10 and under, the guidelines will limit heading in practice for children between 11 and 13. The complete details of the initiative along with a more comprehensive player safety campaign will be announced in the next month, the group said.
The new initiative will also include implementation of more uniform concussion management and return-to-play protocols for young players who may have suffered a head injury.
Blood test may help diagnose concussions in kids
Riskiest part of youth soccer? Not heading, study finds
U.S. Soccer's online statement said the development of a player safety initiative was under way before the current lawsuit was filed and that the organization sought input from its medical science committee.
---
- Advertisement -

Trending Now