---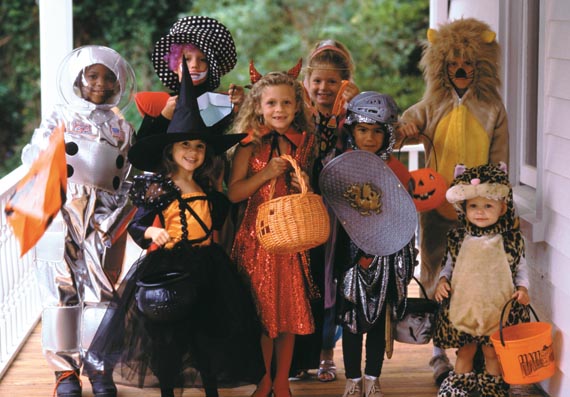 Jacquie Slater, WTNH

It's that time of year again. The leaves are turning and starting to fall, a sign that the school year is in high gear and Halloween is right around the corner. It's the season of school fundraisers and children testing their independence, wanting to head outside with their friends to trick-or-treat or just spend some time outside. For some parents, it can be a challenge to let them go.
"My parents used to let me be outside in the park or hang out til late, no real worries. Now, you worry about everybody," said Eli Torres, a father of four from Branford.
Torres says he doesn't allow his older children to use computers too often, and when they do, he keeps tabs on what they're viewing. For his younger children, he or his wife walk or drive them to and from school each day.
Captain Geoffrey Morgan with the Branford Police Department says anytime is a great time to talk to kids about the dangers of sexual predators out in the community. He offered up these eight tips to start a conversation about safety.
1.) If you're trick or treating, kids under 12 should be with a parent, adult, or an older sibling.
2.) Older tweens and teens should head out in groups. There is safety in numbers.
3.) Make sure kids have cell phones and keep you informed of where they are and who they are with.
4.) Never go inside the home of someone you don't know.
"Let them know what their boundaries are and make them understand that being invited into someone's home during trick or treating season is usually not an option, that they should take, it's about making good conscious choices and avoiding risk," said Captain Morgan.
5.) No door to door sales. Instead, parents can use social media, the telephone, and their workplace to reach out on their child's behalf.
6.) Never give out personal information, like cell phone numbers, addresses, or social media accounts.
7.) Open up the conversation and encourage kids to talk about the dangers out there. Statistics show only one in five kids who is abused will report it.
8.) Check the sex offender registry and share your findings with neighbors and older kids.
As for Torres, he says he will continue with his routine for years to come.
"I'll probably still be walking them when they're 13, 14 years old. I'll still walk em. I don't know, it's just me. I don't trust, really, too many people," said Torres.
---
- Advertisement -

Trending Now