---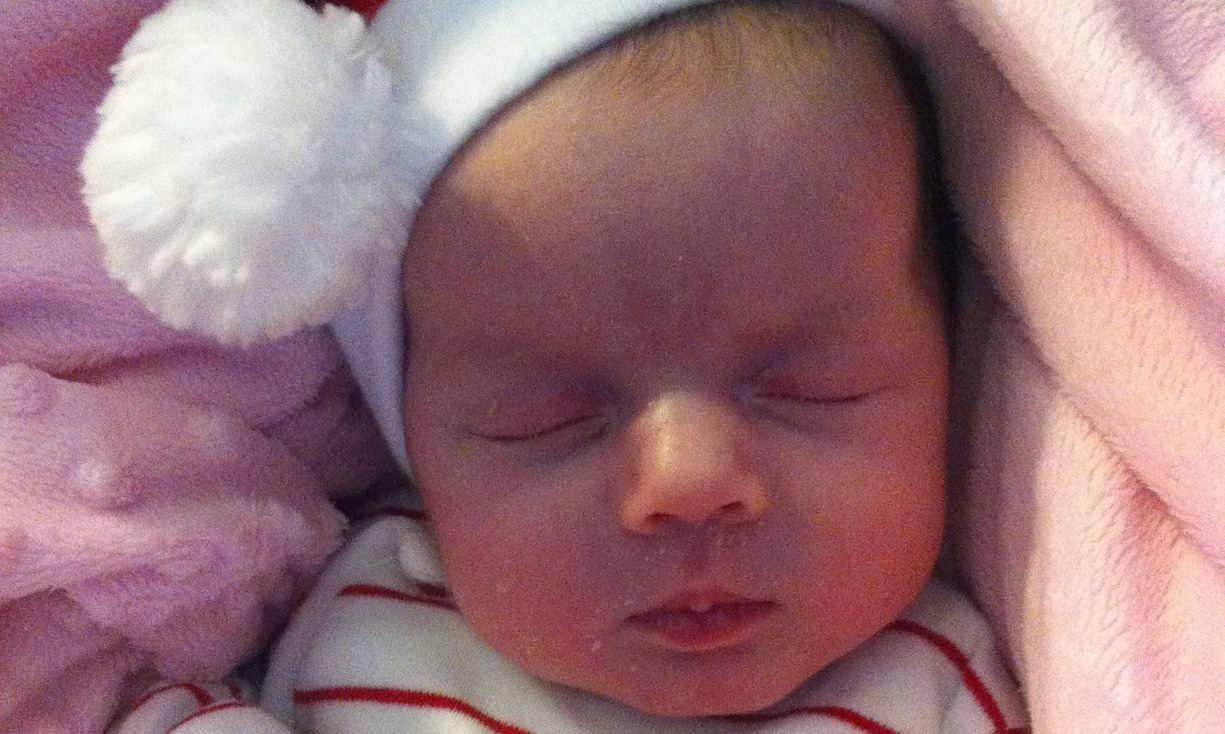 Parents who allow their young children to sleep with them in bed are risking the youngsters' lives, a coroner has warned.
Senior coroner Anne Pember issued the stark warning after concluding an inquest into 11-week-old Darcie-Rose Souster, who died after being starved of oxygen as she lay sleeping on her dozing father's arm at the family home.
The Northampton coroner said: "I feel it is important to stress that the public should be aware that sleeping with a baby, particularly young children, is unsafe."
The baby girl died at Northampton General hospital on 22 January, after her father, Justin Souster, awoke in the bed to find the youngster "floppy" and unresponsive in the early hours.
Darcie-Rose's mother, Nicola Souster, was in the bed along with one of the baby's older siblings, who had climbed in alongside the trio during the night.
Dr Roger Malcomson, a consultant paediatric pathologist who carried out the post-mortem examination, found evidence of blood in the child's lungs and other markers of asphyxia.
He concluded there were no suspicious circumstances in the baby's death.
But he said the manner in which Darcie-Rose had been put to bed was an "unsafe sleeping environment" which had increased the risk of death.
The pathologist said this prevented him from concluding cause of death was simply down to Sudden Infant Death (SID) syndrome.
Dr Malcomson told the inquest: "Given the position of co-sleeping in the bed with two parents or with a sibling, that would represent an unsafe sleeping environment for, in particular, young children.
"There's a five-fold risk of Sudden Infant Death syndrome in such circumstances.
"In the circumstances of this case, it precludes the use of SID as a potential cause of death."
Explaining his opinion, he told the coroner and both parents: "Given the [baby's] head was on top of the [father's] arm, with the neck flexed in that position, the cause of death could be given as positional asphyxiation in the context of co-sleeping."
His evidence was challenged in court by the little girl's mother, who said it appeared "circumstantial".
Nicola Souster queried why more investigations had not been done into a "severe chest infection" her daughter had been struggling to shake off at the time of death.
But Dr Malcomson replied the baby had had the common cold virus, adding: "There's nothing in the post-mortem to suggest she had a significant respiratory-tract infection."
The pathologist said the baby appeared "well nourished" with no external injuries and was within the normal range for both height and weight.
In his evidence, Mr Souster told how the three were woken at 1.30am when one of the other children climbed into the bed at the former family home in Aldsworth Close, Wellingborough.
After a feed, he spoke of lying Darcie-Rose down between himself and his other daughter with the baby's head resting on his left forearm, with Mrs Souster asleep on the far side of the bed.
"When I woke up, I found my arm had gone numb," he said. "It was about 5am. I moved my arm and found Darcie-Rose had flopped back and she wasn't breathing."
An ambulance was called while Mrs Souster tried desperately to resuscitate the little girl.
The baby arrived at hospital within 10 minutes but was pronounced dead on arrival.
Giving her verdict, the coroner said: "Regrettably, she was in an unsafe position in her parents' bed with another little child. I accept the cause of death was positional asphyxiation in the context of co-sleeping.
"I feel it is important to stress that the public should be aware that sleeping with a baby, particularly young children, is unsafe."
She told the parents: "I'm very sorry to you for your loss."
Speaking afterwards, Mr and Mrs Souster, who have six other children, said they believed medical evidence had failed to answer questions as to what exactly happened to their "beautiful" little girl.
Mrs Souster believed the inquest verdict should have been "accidental or inconclusive".
She said more investigations should have been done on her daughter for an underlying cold the baby was struggling to shift from her chest at the time of her death.
Mrs Souster said: "I took her to the doctors and at her routine six-week check said she wasn't getting any better, she was still not able to breathe during her feeds.
"I thought there was something wrong with her."
Her 42-year-old husband, who has been off work since the death, said: "We just wanted it to be clear today, but listening to the medical evidence, we haven't had that."
---
- Advertisement -

Trending Now