---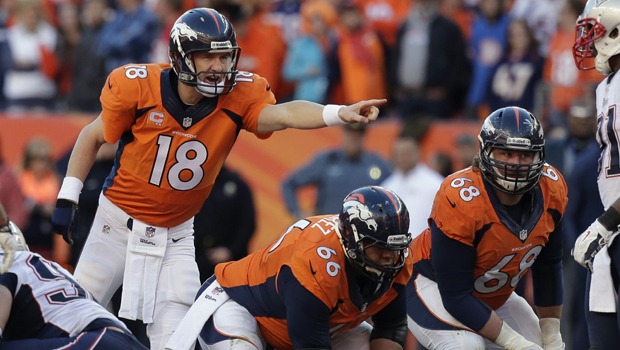 Congratulations to the Denver Broncos and Peyton Manning. Peyton has just won his second NFL championship, and potentially the greatest end to an NFL career that anyone could have dreamed of. As the calendar resets for next year's big game, here are some lessons that younger fans can takeaway from the sport:
1. There's no "I" in teamwork. More than any other sport, football is the ultimate team sport. One star player cannot dominate a game because it takes an orchestrated effort by several players, over and over again, to score more points than the other team. If the quarterback throws the ball, someone has to catch it. If a running back breaks off a big run, it's because his linemen made the hole for him. It's no different in life, kids. Teachers are the quarterbacks… catch their knowledge. Rely on family and friends and mentors to be your linemen, helping you gain life yardage.
2. Always be over-prepared. As legendary coach Vince Lombardi put it: "The will to win is not nearly so important as the will to prepare to win." Football teams spend every day of the season (and most of the off-season) getting physically and mentally ready for any game scenario by practicing, studying film, improving skills, conditioning. And they don't just prepare to win once and then just let success flow… they have to do it week after week. So, kids, are you ready for that math quiz, or could you stand to go over those equations one more time?
3. Be humble. The best statesmen in professional football are those with the most humility. Saints wide receiver Marques Colston is a big-time scorer but he doesn't flaunt it with crazy celebrations and he doesn't call out opponents in post-game interviews. When Aaron Rodgers helped the Packers win Super Bowl XLV, he constantly deflected questions about how great he played, instead giving credit to his teammates. Even though Peyton Manning lost Super Bowl XLVIII, after the game he checked on Seahawk opponent Richard Sherman, who had injured his ankle. Kids, when you get an A, or score a goal, or even when you don't win the class president election, be a class act.
4. Never give up. Even though most football games last about three hours, the outcome often comes down to that final hail Mary pass or the last-second field goal. In Super Bowl XLVIII, Seahawks quarterback Russell Wilson told a reporter that his team's mindset was "just making the plays at the end. Keep believing. There was just no doubt, I just had no doubt. We had no doubt as a team." Kids, play to the buzzer, study until the final school bell rings, keep sprinting all the way to the finish line, because: It ain't over till it's over.
---
- Advertisement -

Trending Now