---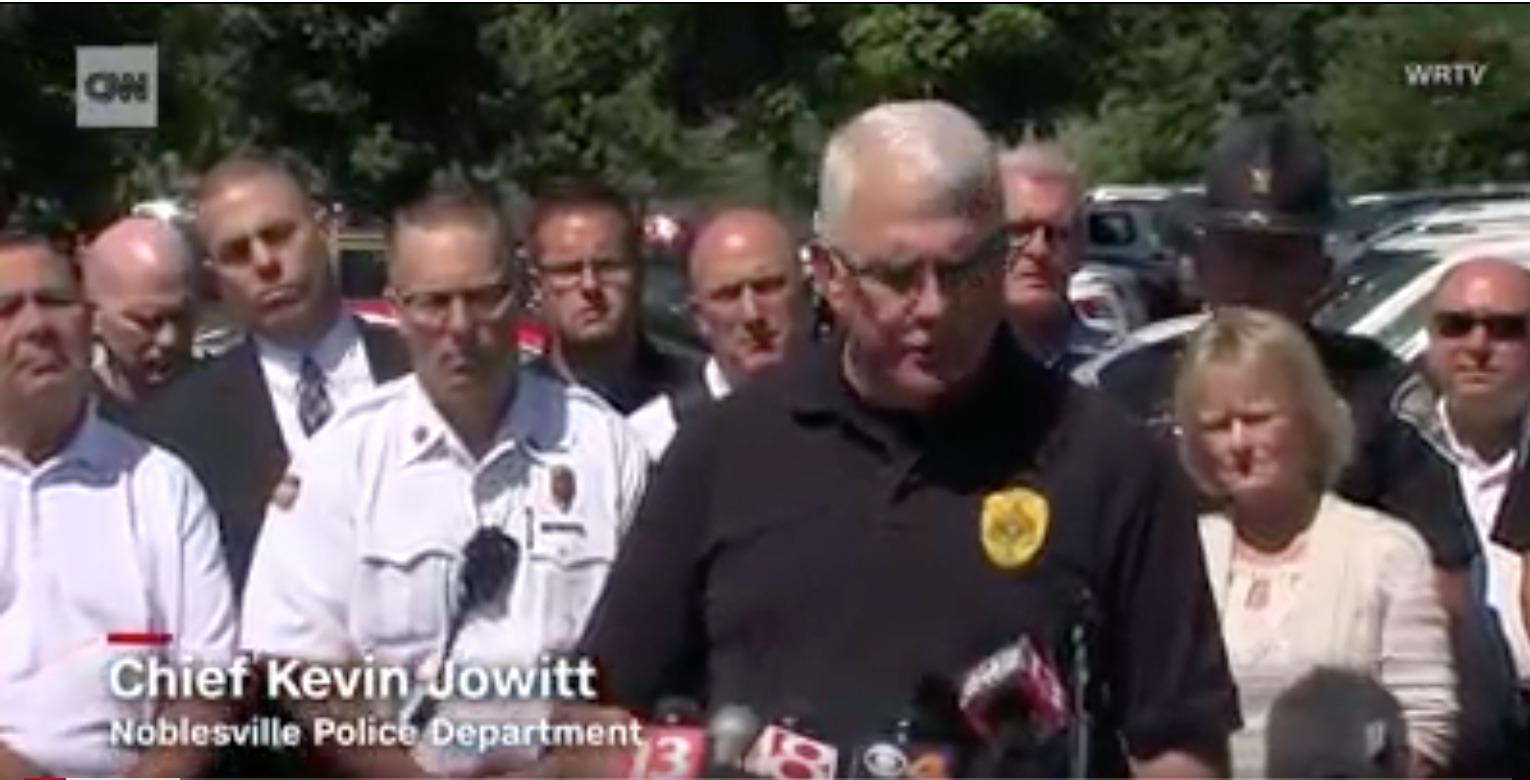 Source: CNN
By Carma Hassan, Sarah Aarthun and Ray Sanchez, CNN
At least three people were injured after a shooting Friday at a middle school in Noblesville, Indiana, officials said.
A suspect was in custody after what Indiana State Police earlier had called an active shooter incident at Noblesville West Middle School.
Noblesville police Chief Kevin Jowitt told reporters that a teacher and a student were taken to hospitals with injuries. But hospital officials said at least three people, including one adult, were being treated. One student had an ankle fracture.
Jowitt said the shooting was reported shortly after 9 a.m. He said the situation was contained and that a male student was in custody.

"We believe he is the involved suspect," he said.
Jowitt said a secondary threat was received at Noblesville High School.
"We have multiple officers and a command post established at Noblesville High School and are diligently ensuring the safety of students and staff there," he said. "We have not received any information that this has been anything other than a communicated threat."
Gov. Eric J. Holcomb, who was returning to Indianapolis from a trip to Europe, said in a statement that he was monitoring the situation and that about 100 Indiana State Police officers were made available to work with local authorities.
"Our thoughts are with all those affected by this horrible situation," his statement said.
Vice President Mike Pence tweeted, "Karen and I are praying for the victims of the terrible shooting in Indiana. To everyone in the Noblesville community — you are on our hearts and in our prayers. Thanks for the swift response by Hoosier law enforcement and first responders."
The middle school was on lockdown part of the morning, said Jackie Chatteron, a receptionist for the school district.
Aerial news video showed rows of students being evacuated and escorted to school buses.
Students were being taken to Noblesville High, where parents can pick them up, the state police said.
June 1 is the last day of school, according to the school's website.
The shooting comes a week after 10 people were killed at a school in Santa Fe, Texas.
Noblesville is about 25 miles northeast of Indianapolis.
---
- Advertisement -

Trending Now