---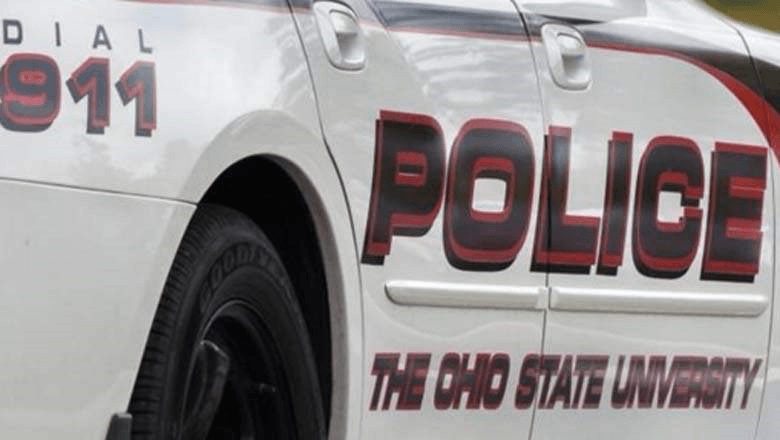 Nine people have been injured and a suspect killed during a horrific attack that occurred on the campus of Ohio State University. The incident happened on the morning of November 28. School authorities did not comment on terrorism connections but said that "this was done on purpose." The suspect has been named as a refugee from Somalia. The car at the center of the investigation was registered to Mohammad Ali, reports WBNS.
OSU police tweeted before 10 a.m. "active shooter on campus. Run Hide Fight. Watts Hall. 19th and College." A subsequent tweet asked people to avoid the area around the school. While another said that the activity was centered around the "north campus area."
Initial reports indicated that the attack was a "shooting." Officials later said that the only shots fired were by police.
Here's what we know so far:
---
1. 9 People Have Been Injured; Some by a Car, Others by Machete
A witness told NBC Columbus' Matt Edwards that "a fire alarm was pulled, people cleared Watts Hall, then a car came along and started hitting those who evacuated." The Columbus Dispatch reports that the person in the car had a "large knife." Officials later said that the driver got out of the car and began slashing students.
A witness, Jerry Kovacich, told the Ohio State Lantern about his experiences saying:
I didn't see anything with the shooter, what happened was it was outside of MacQuigg Lab. The guy ended up just coming and hopping the curb with his car and trying to mow down a couple people.

He lost control, and I think he ended up hitting three people, and then people were around the car. Somebody asked him if he was OK and the guy just hopped out of the car with a butcher knife and starting chasing people around.
WBNS reports that nine people have been injured at the campus. The station says that of those nine, eight are in stable condition while one is in critical condition. WSYX reporter Brooks Jarosz tweeted that six trauma surgeons have been requested at the school's Wexner Medical Center. Four victims were received there, none with life-threatening injuries.
CNN's Steve Brusk reports that three patients at the Grant Medical Center in Columbus all have "non-life threatening injuries."
Ohio football writer Tony Gerdeman tweeted that a person was slashed in the leg with a machete at the school. While NBC Columbus' Ted Hart reports that the person who was slashed is a professor at the school.
---
2. A Suspect Was Killed 'One Minute' After the Initial 911 Call
There was only one perpetrator despite some reports of multiple attackers. That suspect was shot dead by an Ohio State University cop. That occurred "one minute" after the initial 911 call. It's believed that he was acting alone.
According to scanner traffic, a car with Massachusetts plates is said to be at the center of the investigation.
NBC Columbus reporter Matt Barnes tweeted that two people have been "escorted out of garage in handcuffs and put into SWAT vehicle." Those two were later confirmed to not be suspects and were just being "checked out."
---
3. The Attacker Was 'Silent' Throughout the Stabbing
One witness told CNN that the attacker "completely silent" during the stabbing. The witness said the suspect "was very creepy." The silence remained "even when he was shot."
---
4. The School Is No Longer in Lockdown
NBC Columbus reporter Laura Borchers tweeted that there are both "marked and unmarked" police cars covering the area around Watts Hall. One student, Mike O'Connell, told the Columbus Dispatch, "I just had class over here an hour ago. This is insane. I've never seen anything like this." The newspaper adds that Upper Arlington school have also gone into lockdown mode as a precaution. ABC Columbus' Andrew Buck Michael reported that the bomb squad is investigating a backpack on campus. L
---
5. There Are Over 65,000 Students Enrolled at the School
There are over 65,000 students enrolled at Ohio State University. Watts Hall, where the shooting was first reported, is the Material Science and Engineering building. There are three classrooms inside. After losing to OSU on November 26, the Michigan Athletics Twitter account tweeted, "Stay safe, Buckeyes."
---
- Advertisement -

Trending Now
You may also like